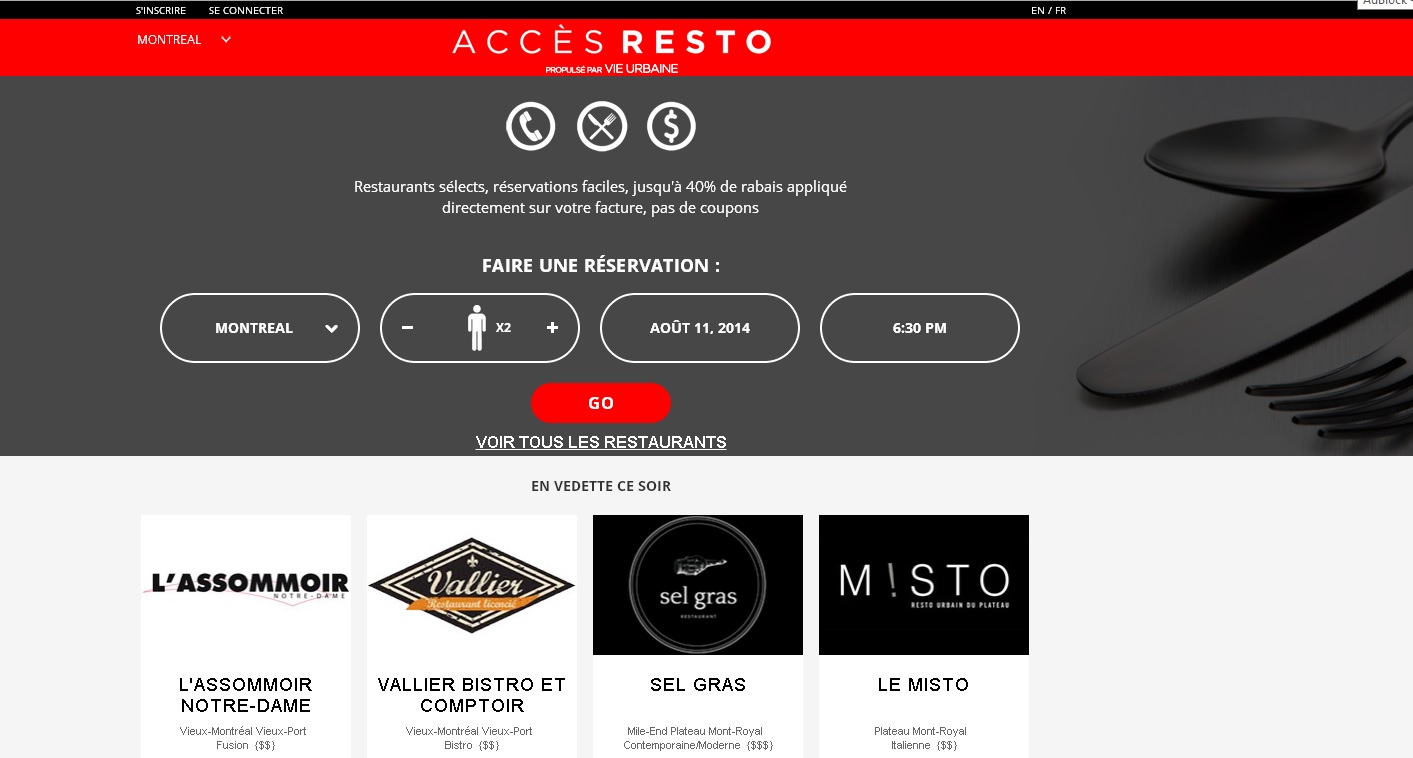 There is no if long, to save on its outputs to the restaurant, you could buy coupons on sites like Tuango or Groupon. This method was, but unwelcome to many consumers, not because the coupons have an expiration date.
In addition, you must pay online prior to our visit to the restaurant, without knowing when we can go there. And of course, when a coupon is available for an X restaurant, can be expected to be full for the next few days.
The new way to save on restaurants is to do business with the Access restaurant site powered by urban life.
How does it work?
The principle is simple. You create a free account on access restaurant (you can even connect using your Facebook account) and you look at offers for the day you are. Reservations are usually 1 to 2 days in advance. When you have selected your restaurant, you make a reservation online and print the coupon. All of these steps are free.
Went to the restaurant, you are submitting your paper (the reservation) and we credit your invoice between 15% and 40% depending on what it will be written on the site (you will see what % before you make your reservation).
For customers, this is a simple way to save on food (discounts do not apply to alcohol) and for restaurants, it is a good way to make themselves known.
You can consult the list of available restaurants.