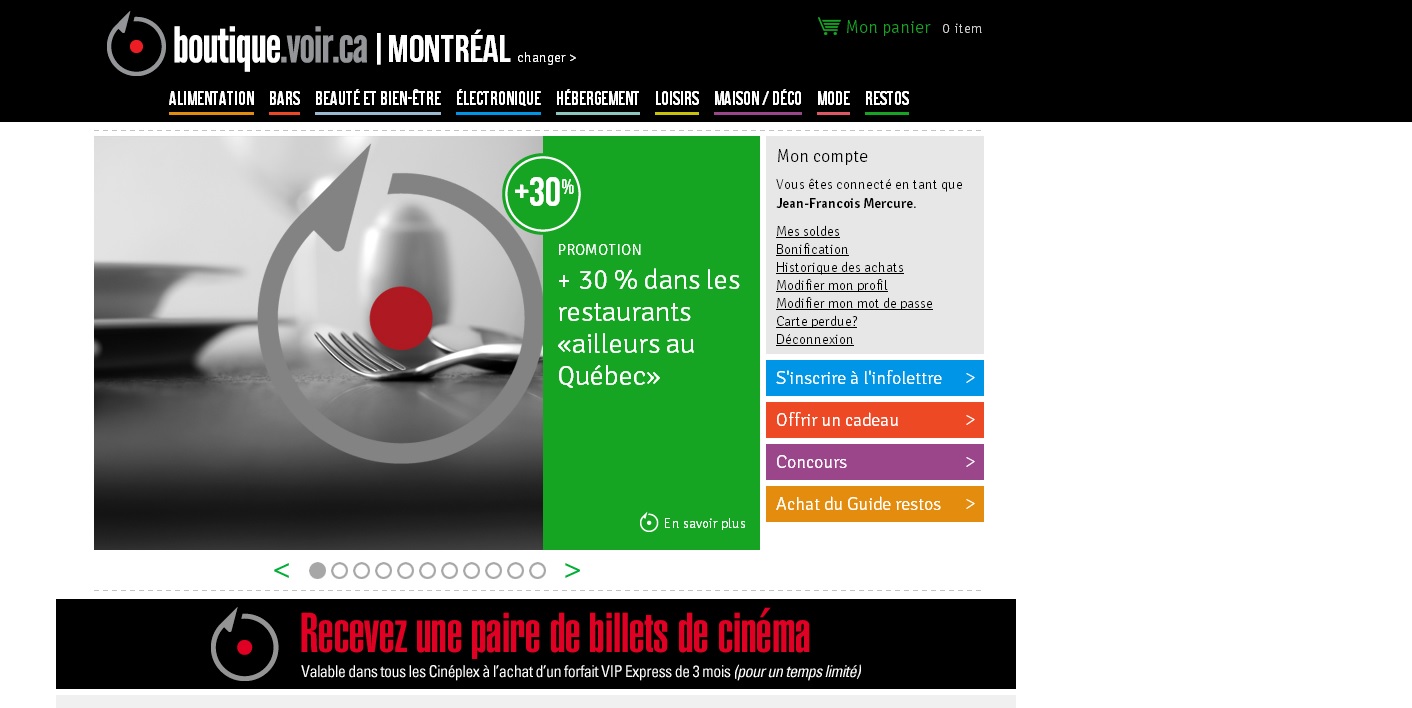 A new concept just to see the day with the boutique Voir.
How does it work?
The concept is very simple: you have a card show on which your gift certificates are stored. Among the gift vouchers, restaurants, bars, stores, electronics, clothing and beauty treatments shops.
Buy $ 100, get $ 125
The particularity of this card is that, when you buy $100 gift card (you can buy up to $1000), you get credits for $125. So, you basically get a bonus for the purchase of 25% on all certificates you purchase.
You will only have one card for all your certificates, therefore, no need to bring 2 different cards for bars and restaurants for example.
VIP Express package
The VIP package is available to all. To become VIP, you simply have to pay the fees: $45 for 3 months, $60 for 6 months and $87 for 12 months. The main advantage of becoming VIP is that you will get 40% bonus when you make your purchases instead of 25%.
For example, if you buy a $1000 gift certificate at a restaurant, you will get $1250. If you pay the $45 VIP fees, you'll get $1400 gift certificate for $1045 investment. Future purchases in the next 3 months will also receive a 40% bonus.
For the biggest buyers, the VIP package is quickly advantageous.
You can consult the list of all partners online to find out if one of them is near you.
---
Up to 50% on authentic Ray Ban sunglasses

Next >