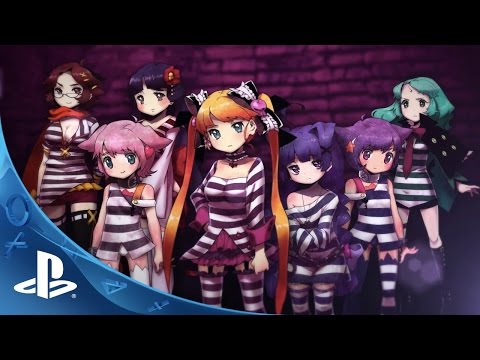 From the makers of Disgaea, and The Witch and the Hundred Knight, comes this exciting tale of sin, redemption, and love.

Find out more: http://nisamerica.com/games/criminal _...

Seven delinquents, seven sins, and only one way out. Just hired for a new, mysterious job, you soon discover that this isn't your normal prison gig. You've been entrusted with the care of a crew of girls whose sins have damned their souls to Hell and an eternity of punishment... Their only hope of salvation is for you to recognize their unique histories, and to guide them along the path to redemption. Navigate through the four trials of the Redemption Program, use the touch screen and rear touch pad to motivate your crew of delinquents to learn the skills to redeem themselves, or leave them to their fate.

Mature rated: Fantasy Violence, Language, Partial Nudity, Sexual Themes

© 2013 Nippon Ichi Software, Inc. © 2015 NIS America, Inc. All rights reserved. Criminal Girls is a trademark of Nippon Ichi Software, Inc..
BLOG COMMENTS POWERED BY DISQUS
---