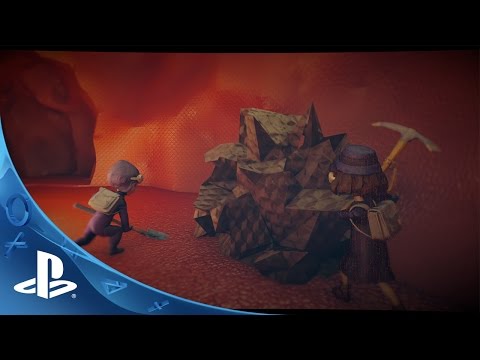 http://www.PlayStation.com/en-us/game...

Watch new footage from the alpha for The Tomorrow Children.

Game Overview:
The Tomorrow Children is the story of a future re-imagined from the after-effects of an experiment in 1960 s Russia. In an attempt to 'sublime' the human race by melding all human minds into one global consciousness, the entire human race is decimated by the unsuccessful experiment. They have created you, the player, as a 'projection clone'. Venture into 'The Void' to reclaim the human race and restore it to its former glory!

Learn more at: http://www.playstation.com/en-us/game...

May contain content inappropriate for children, visit www.esrb.org for rating information

© 2015 Sony Computer Entertainment Inc. The Tomorrow Children is a trademark of Sony Computer Entertainment America LLC.
BLOG COMMENTS POWERED BY DISQUS
---