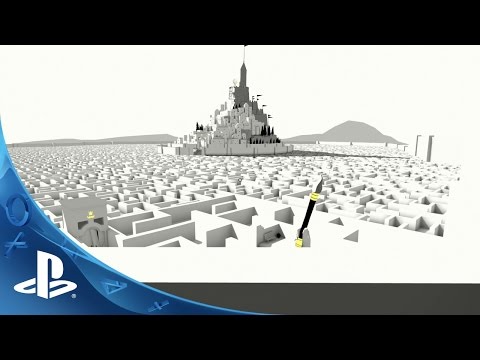 http://sms.playstation.com

Now in silky smooth 1080p for PlayStation 4 & PS Vita, The Unfinished Swan puts you in the fairytale story of a young boy chasing after a swan who has wandered off into a surreal, unfinished kingdom. You begin in a completely white space and paint to splatter your surroundings, to reveal the world around you. The Unfinished Swan will challenge your belief in confronting the unknown. It will spark your imagination, and keep you exploring to see what lies beyond the blank "whitespace" exposed before you.

© 2014 Sony Computer Entertainment America LLC. The Unfinished Swan is a trademark of Sony Computer Entertainment America LLC. Developed by Giant Sparrow..
BLOG COMMENTS POWERED BY DISQUS
---
Final Fantasy Type-0 HD -- Enter the Fray Trailer | PS4

< Précédent

Wii U - Mario Kart 8 DLC: Excitebike Arena

Suivant >