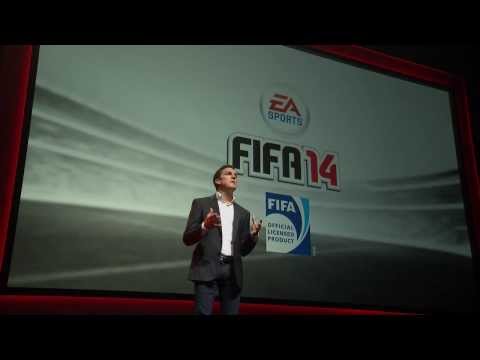 FIFA 14 Gamescom stage presentation.
NA pre-order: http://bit.ly/1dnvQgF
UK pre-order: http://bit.ly/14cEOKz

All new FIFA 14 trailers, features, stadiums, teams, and leagues announced. Introducing: FIFA Ultimate Team Legends, Co-op Seasons, EA SPORTS Football Club news, Living Worlds, the Brazil National Team, FIFA carryover, and much more!

FIFA 14 demo launches on 10 and 11 September.

FIFA 14 is out on 24 September 2013 in North America and 27 September in Europe.
BLOG COMMENTS POWERED BY DISQUS
---
EA @ Gamescom live - FIFA Ultimate Team Legends

< Précédent

Destination Brazil: USA v Belgium Upload Predictions

Suivant >