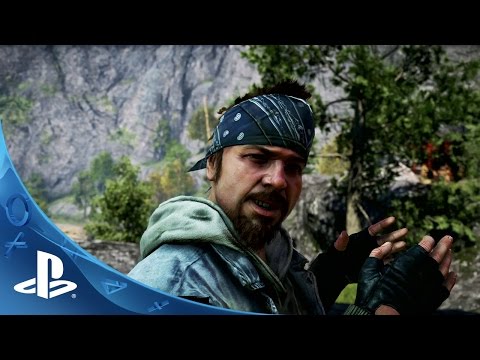 Far Cry 4's latest DLC, Hurk Deluxe Pack, is available now! This walkthrough features "Call of the Wild," one of three new Hurk's Redemption missions.

The Hurk Deluxe Pack DLC contains:

Five Missions:
• Hurk's Redemption
Save Hurk from imprisonment in three action-packed single-player missions.
• Blood Ruby Mission
Pagan Min's forces have discovered a rare gemstone, the Blood Ruby. Head for the mine and recover the stone.
• Yak Farm Mission
Save a Yak farm from a raid by Pagan Min's forces.

Five Weapons:
• "The Impaler" Harpoon Gun
• Arena Machete
• Driller PKM Gun
• Sandman 1911 Pistol
• Elephant Double-Barrel Rifle

Visit www.farcrygame.com for more information

Rated Mature: Blood, Intense Violence, Nudity, Sexual Themes, Strong Language, Use of Drugs

© 2015 Ubisoft Entertainment. All Rights Reserved. Far Cry, Ubisoft and the Ubisoft logo are trademarks of Ubisoft Entertainment in the US and/or other countries. Based on Crytek's original Far Cry directed by Cevat Yerli. Powered by Crytek's technology "CryEngine".
BLOG COMMENTS POWERED BY DISQUS
---
Grim Fandango Remastered- Launch Trailer | PS4

< Précédent