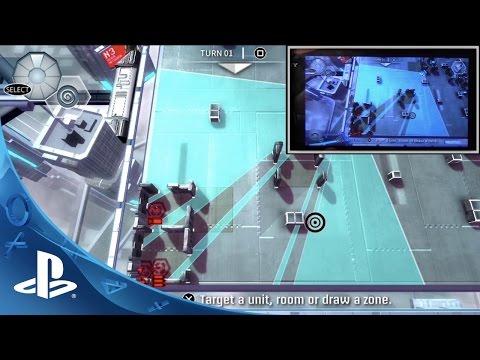 KEYS TO VICTORY

Aside for the commands and moves, victory is just as much about the mind-games between two players, and FSP inspires you to anticipate and deceive your opponent.

Read the Terrain

Predict Your Opponents

Work Together

Advanced Commands:
Quick plans with simple paths and aiming can get the job done, but adding extra layers with the more advanced commands will give you an edge.

Use Targeting to eliminate the biggest threats first, or target specific areas.

Use the Continue-on-Sight and Slide commands to fine-tune your paths and aiming, so units are not moving slower through the map when they don't need to.

Use the Check command to move quickly through rooms, only glancing in specific areas. If there's a threat your unit will engage, if not he'll be able to cover ground quickly.

http://double11.co.uk/game/frozen-syn...

© 2014 Double Eleven Limited and Mode 7 Limited. All rights reserved.
BLOG COMMENTS POWERED BY DISQUS
---
Disney Infinity: Marvel Super Heroes (2.0 Edition) – Walk It | PS4, PS3

Suivant >