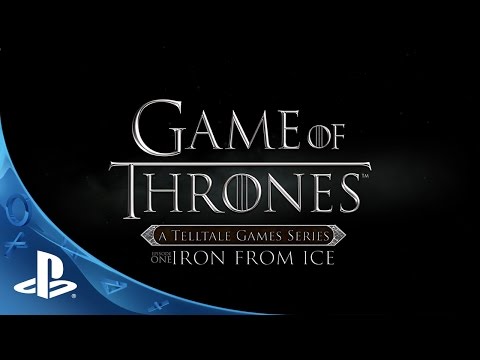 Game of Thrones: A Telltale Games Series is a new six part episodic game series set in the world of HBO's groundbreaking TV show. This new story tells of House Forrester, a noble family from the north of Westeros, loyal to the Starks of Winterfell. Caught up in the events surrounding the War of the Five Kings, they are thrown into a maelstrom of bloody warfare, revenge, intrigue, and horror as they fight to survive while the seven kingdoms tear themselves apart. You will take on the role of different members of the Forrester household, and determine their fate through the choices you make; your actions and decisions will change the story around you.

Rated Mature: Intense Violence, Blood and Gore, Strong Language.

More info: http://www.telltalegames.com/gameofth...

Official HBO Licensed Product. Series title, artwork and photographs © 2014 Home Box Office, Inc. All Rights Reserved. Game of Thrones is a trademark of Home Box Office, Inc. Under license to Telltale, Inc. Game System © Telltale, Inc. Telltale, Telltale Games and the Telltale logo are trademarks and/or registered trademarks of Telltale, Inc. All Rights Reserved.
BLOG COMMENTS POWERED BY DISQUS
---
Dragon Age Inquisition - The Hinterlands Walkthrough

< Précédent