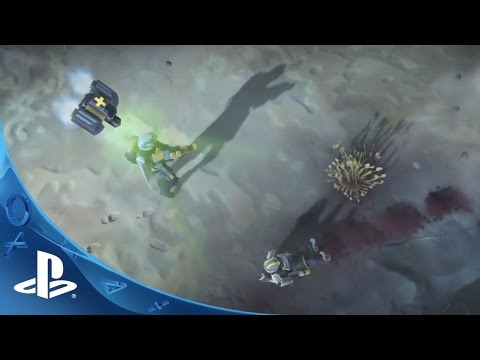 To meet the alien threat we are deploying three add-on packs to any HELLDIVER in need of new outfits and gear!

HELLDIVERS is available today for PS4, PS3, and PS Vita systems on PlayStation Store.

HELLDIVERS™ is a hardcore, cooperative, twin stick shooter from the creators of Magicka. As part of the elite unit called the HELLDIVERS, players must work together to protect SUPER EARTH and defeat the enemies of mankind in an intense intergalactic war.

For more information, visit: helldiversgame.com

(C) 2015 Sony Computer Entertainment America LLC. HELLDIVERS is a trademark of Sony Computer Entertainment America LLC.
BLOG COMMENTS POWERED BY DISQUS
---
Nintendo 3DS - PAX East Puzzle & Dragons Z + Puzzle & Dragons Super...

Suivant >