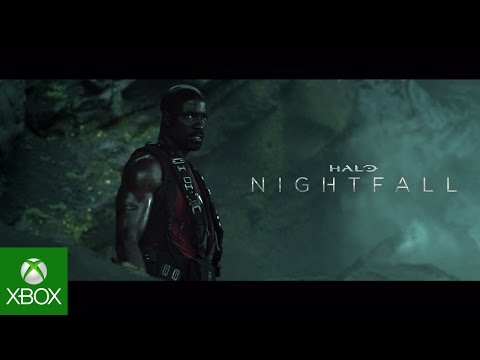 Check out the official "Halo: Nightfall" trailer! Watch it now! Secure your access to "Halo: Nightfall" debuting November 11, 2014 in Halo: The Master Chief Collection.

Executive-produced by Ridley Scott, Scott Free TV President David Zucker, and directed by the award-winning Sergio Mimica-Gezzan ("Battlestar Galactica," "Pillars of the Earth," "Heroes").
Halo: Nightfall is a live action series providing insight into the origin and backstory of legendary manhunter Agent Locke (Mike Colter, "The Good Wife"), a pivotal new character in the Halo universe who will play a key role in Halo 5: Guardians. A strange and treacherous world exposes elite UNSC operatives to a much deeper danger.
BLOG COMMENTS POWERED BY DISQUS
---