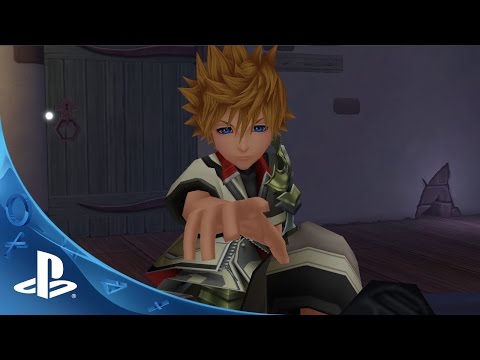 The KINGDOM HEARTS New Features Trailer showcases new content from KINGDOM HEARTS 2 FINAL MIX and KINGDOM HEARTS Birth by Sleep FINAL MIX! Coming to PS3 December 5th. Rated E10+


Kingdom Hearts, www.kingdomhearts.com

© Disney. Developed by SQUARE ENIX. SQUARE ENIX and the SQUARE ENIX logo are registered trademarks or trademarks of the Square Enix Holdings Co., Ltd. "PlayStation", the "PS" Family logo and "PS3" are registered trademarks and the PlayStation Network logo is a trademark of Sony Computer Entertainment Inc.
BLOG COMMENTS POWERED BY DISQUS
---
Destiny -- PlayStation Exclusive Content | PS4, PS3

< Précédent

Salt and Sanctuary Announcement Trailer: Washed Ashore | PS4, PS Vita

Suivant >