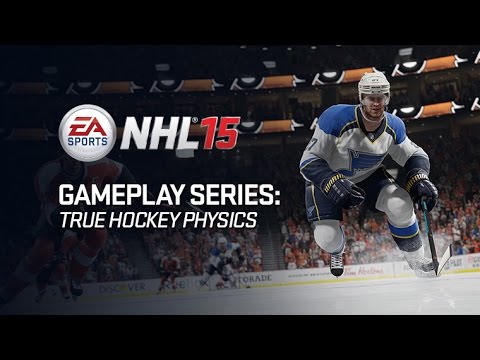 12 Player NHL Collision Physics and Real Puck Physics capture the hard hitting chaos and unpredictability of hockey.
Pre-order: http://o.ea.com/23335
Features: http://o.ea.com/23333

Built to harness the power of next generation consoles NHL 15 brings you the sights, sounds and feel of real hockey action like never before. Experience it for yourself on September 9th, 2014 when NHL 15 is available for Xbox One, PS4, Xbox 360 and PS3.

See more official NHL 15 videos:
NHL 15 - Official Teaser Trailer: http://o.ea.com/23139
NHL 15 - Official E3 Gameplay Trailer: http://o.ea.com/23140
NHL 15 - Gameplay Series: Next-Gen Hockey Player: http://bit.ly/1qFjq9g

Superstar Skill Stick trailer coming soon...
BLOG COMMENTS POWERED BY DISQUS
---
Madden 15 Gameplay Series: Tackling Mechanics

< Précédent

Madden 15 Gameplay Series: Player Sense 2.0

Suivant >