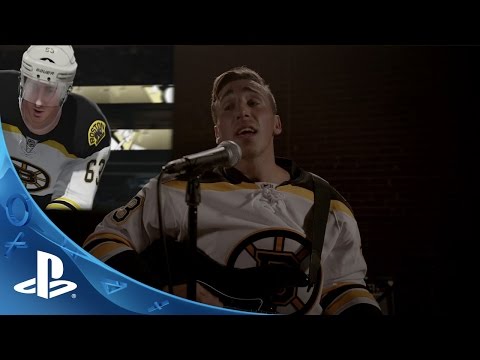 When Brad Marchand got his hands on NHL 15, his heart sang out. Then his voice sang out. Then he picked up a guitar and went right to an open mic night. Maybe he didn't sing it super perfectly, but still, it came from the heart. And that's what this game does, it gets you all twisted up. Pick up your game of NHL 15 on PS4 and PS3 today!




http://www.playstation.com/en-us/game...

© 2014 Electronic Arts Inc. EA, EA SPORTS and the EA SPORTS logo are trademarks of Electronic Arts Inc. NHL, National Hockey League, the NHL Shield and the word mark and image of the Stanley Cup are registered trademarks of the National Hockey League. All NHL logos and marks and NHL team logos and marks depicted herein are the property of the NHL and the respective teams and may not be reproduced without the prior written consent of NHL Enterprises, L.P. © NHL 2014. All Rights Reserved. Officially Licensed Product of the National Hockey League. National Hockey League Players' Association, NHLPA and the NHLPA logo are trademarks of the NHLPA and are used under license by Electronic Arts Inc. © NHLPA. Officially licensed product of the NHLPA. All other trademarks, copyrights, and other forms of intellectual property belong to their respective owners.
BLOG COMMENTS POWERED BY DISQUS
---
The Premiere of the final Boardwalk Empire season is on the PlayStation...

< Précédent

The Evil Within – Delicious Evil (Bethesda Underground) | PS4, PS3

Suivant >