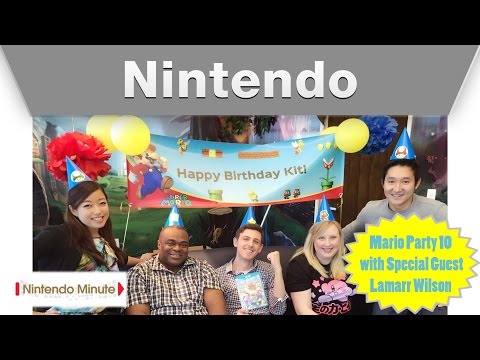 It was a birthday celebration this week on Nintendo Minute! One of us turned the golden age of 100 (j/k). Not only was it a special birthday video, we also had a very special guest – Lamarr Wilson! Lamarr was kind enough to come on the show and teach us a lesson in unboxing and play a little Mario Party 10 with us. Check out more of Lamarr's videos here:

youtube.com/lamarrwilson

Hope you enjoy the video and have a great weekend!

-Kit & Krysta

PS- You can get your very own Super Mario Birthday Party decorations here: http://www.birthdayexpress.com/c/them...
BLOG COMMENTS POWERED BY DISQUS
---
Madden NFL 15 - Plays of the Week - Round 26

< Précédent

Wander - GDC and PAX East 2015 Trailer | PS4

Suivant >