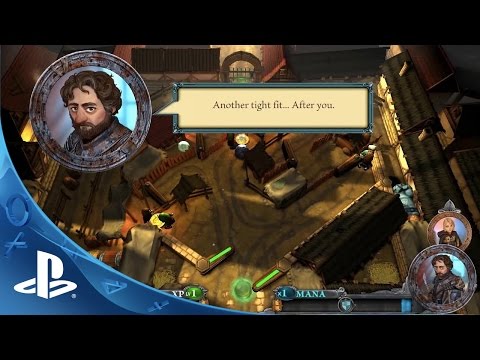 Rollers of the Realm, the upcoming pinball RPG from Phantom Compass and ATLUS will test your inner pinball wizard with plenty of challenges -- http://rollersoftherealm.com/ Rollers of the Realm blends the physics-based gameplay of pinball with all your favorite RPG mechanics. And we're not joking, you have a whole party of characters that have unique abilities (in the form of pinballs, naturally). For example, your Rogue—who can steal gold from villagers or deal backstab damage on foes—is the lightest pinball in your arsenal and can be used to squeeze through tight spaces to unlock hidden areas. She also can summon her canine companion, that acts as a multiball to really clear out enemies quickly. In contrast, there is the larger, heavier, drunken Knight who is less... accurate, but can smash through boxes or other barriers to allow access to new areas on the board. Oh, and his massive size makes it easy for him to bowl over foes and since he's a knight, his special ability protects the gutter areas, preventing any pinball from falling.

http://rollersoftherealm.com

©2014 Phantom Compass. Licensed to and published by Atlus U.S.A., Inc.
BLOG COMMENTS POWERED BY DISQUS
---
EA SPORTS UFC – Free Content Update No.3: Nelson, Kennedy

< Précédent

Driveclub – Tapping into the power of PS4: Conversations with Creators

Suivant >