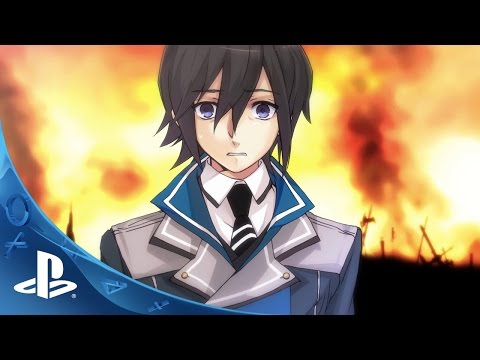 Welcome to Celestia! On the day he was killed by demons, Shin has the Awaken Fate Crystal inserted into his chest and becomes God. Thrusted into the war between angels and devils, Shin acts as God, making "Ultimate Decisions" and must face the consequences of those actions.

About the game:
Several years after a certain revolution came to pass, and the powerful Satanael was defeated, the devils were still dominant in their constant war against the angels. Meanwhile, a certain Celestia was resorting to guerilla warfare to survive. They focused on researching a way to create a "God" to use as their ultimate weapon against the devils. After creating the "Fate Awakening Crystal," which can turn a human into a God, the angels could only wait for the day they found someone who was compatible with it...

Find out more: http://www.nisamerica.com/games/awake...

©2014 Nippon Ichi Software, Inc. ©2014-2015 NIS America, Inc. All rights reserved. The Awakened Fate Ultimatum is a trademark of Nippon Ichi Software, Inc. Licensed to and published by NIS America, Inc.
BLOG COMMENTS POWERED BY DISQUS
---
Powers: A PlayStation Original Series | Cinemagraph Teaser

< Précédent

The Awakened Fate Ultimatum: Official Trailer 3 - Ariael | PS3

Suivant >