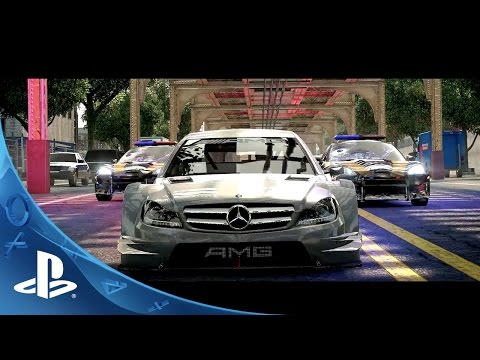 Drive fast. Take chances. The Speed Live Update has arrived!

The Speed Live Update includes 3 exclusive downloadable cars as well as free content for all.

NEW Speed Car Pack DLC cars plus exclusive cosmetic parts:
- Saleen S7 Twin-Turbo
- Mercedes-Benz C63 AMG Coupe Black Series
- Alfa Romeo 4C

Free updates for all:
- New "Eliminator" PvP Mode
- 4 New Faction Missions
- 6 New Tuning Specs
- New Matte Body Colors
- New Urban Sticker Category

The Crew is available now for the PlayStation 4. Visit http://www.thecrewgame.com for more information!

© 2015 Ubisoft Entertainment. All Rights Reserved. The Crew logo, Ubisoft and the Ubisoft logo are trademarks of Ubisoft Entertainment in the U.S. and/or other countries.
BLOG COMMENTS POWERED BY DISQUS
---
The Order: 1886 - Official Behind the Scenes 6: The Cast of The Order |...

< Précédent