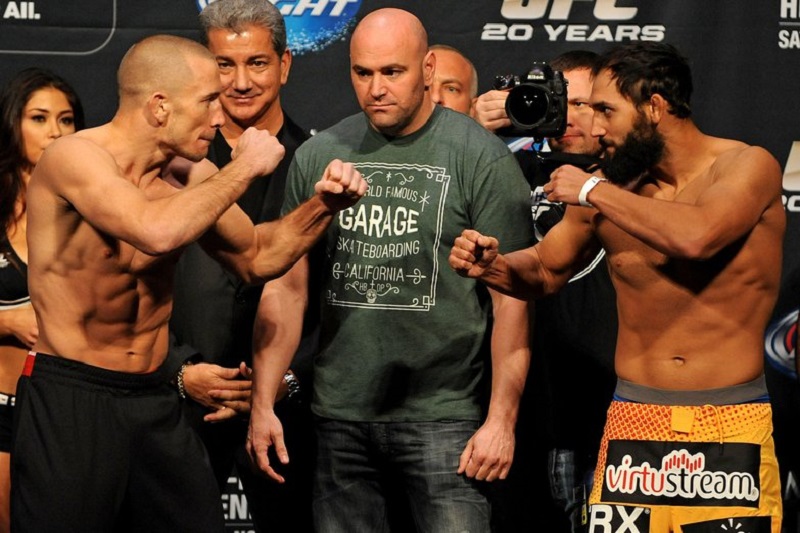 After his last victory, Georges St-Pierre had announced that he retired of mixed martial arts for an indeterminate time. As a result, he left his champion belt and honors that came with.
Recently, Firas Zahabi, GSP coach, announced that it would be impossible to see GSP again in 2015. In his words, GSP still has the energy to fight in the Octagon.
When Dana White learned the news, he replied to journalists that he would surely make an exception for GSP and he would give him a championship fight immediately if he returns to the octogon. Usually, this is not what White would do, but when someone has had a career like GSP, you can only give him a championship fight immediately.
In an interview with ESPN, Firas said that GSP would begin a light MMA workout in October.
Is this a wise decision for GSP to fight in a division so competitive? Should he retire for good? Such a return is not without risks. One can think of Chuck Liddell, a UFC legend, whose image was tainted by several defeats by KO late in his career. This is often what happens when one does not leave on time.
BLOG COMMENTS POWERED BY DISQUS
---