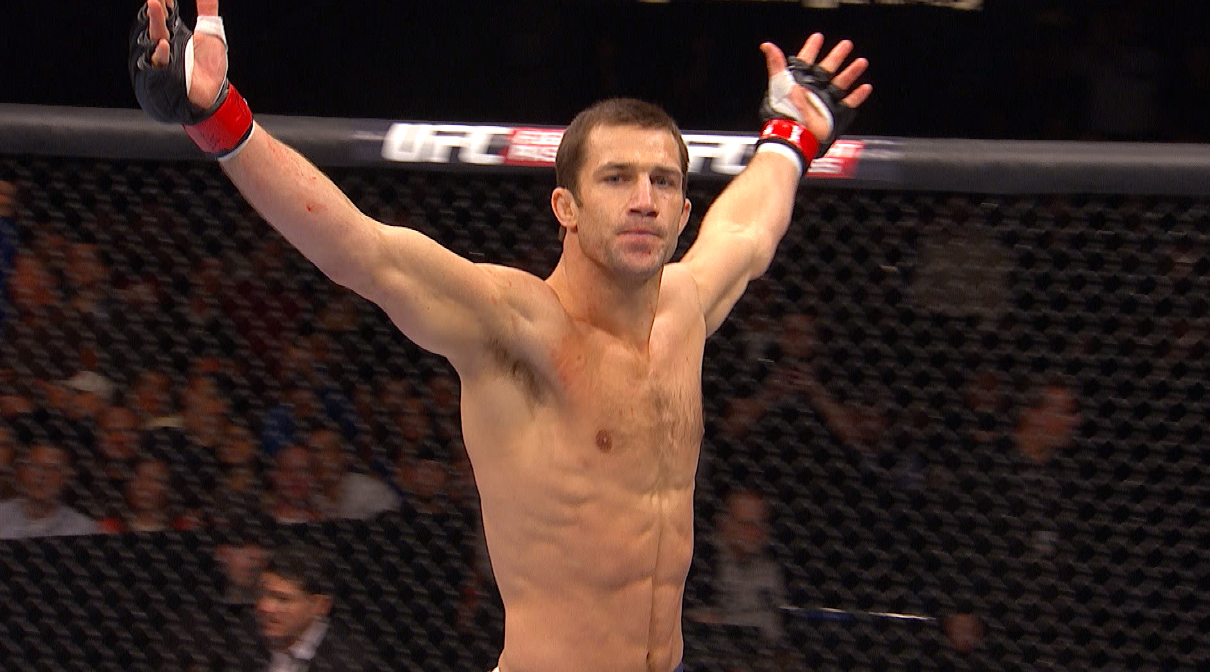 Luke Rockhold has launched an interesting bet Michael Bisping. If Bisping wins next Saturday, Rockhold would be ready to fight with him later with the following condition:
If Rockhold finished the fight in the 1st round, Bisping will remit his purse to Rockhold. On the other hand, if Rockhold does not finish the fight in the 1st round, no matter how the fight ends, Rockhold will present the entirety of his purse to Bisping.
He ends by saying (translation): "Let's see if you got balls, Bisping".
Bet interesting, even if some fans claim that Rockhold draws attention on Bisping for not having to fight with Machida.
The bet is risky for Rockhold since it will have little room for manoeuvre (it must win by submission or KO in less than 5 minutes), but the difference in the exchanges between the two fighters could justify the gamble of Rockhold.
In the final at The Ultimate Fighter 14, Bisping received a total grant of $ 425,000 ($ 250,000 + $ 175,000 for winning the fight). Meanwhile, the wages of Rockhold is more modest about $ 80,000 per combat (when he won because his base salary is often $ 40,000).
To see video challenge Bisping.
BLOG COMMENTS POWERED BY DISQUS
---