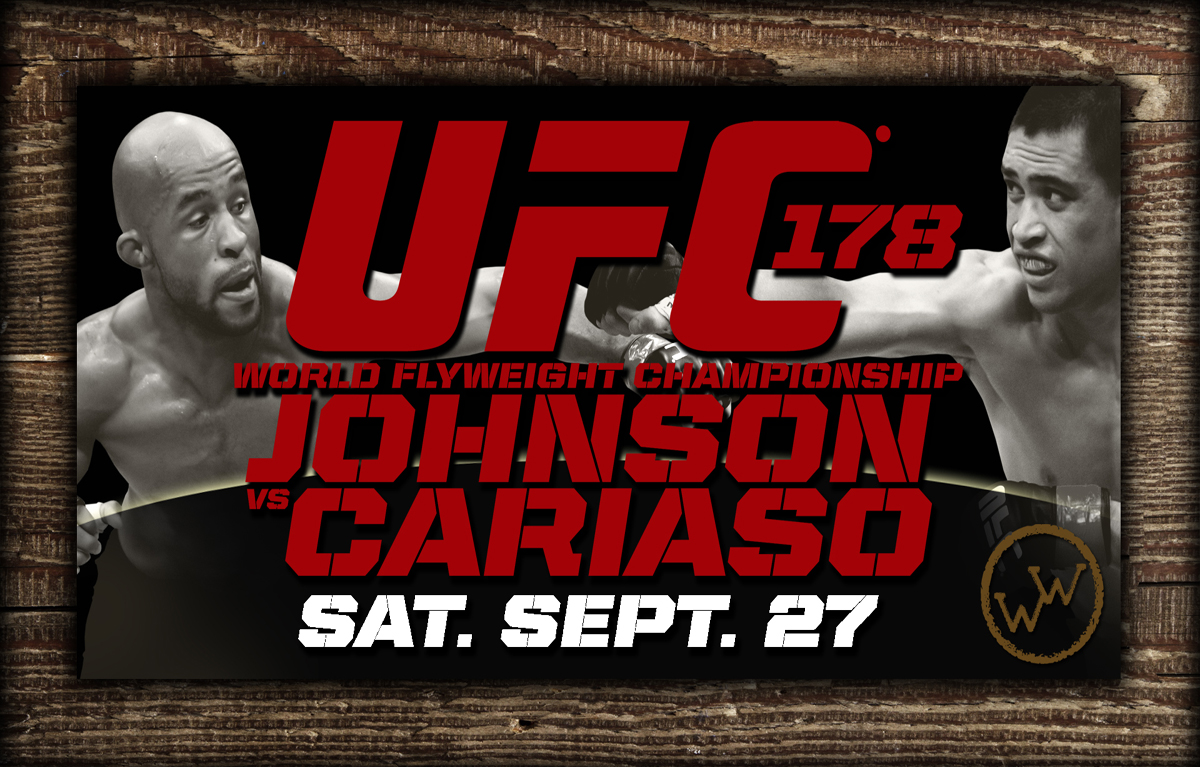 The next UFC (178) should allow us to see the fight between Jon Jones and Daniel Cormier. Unfortunately, a training injury against Alistair Overeem forced Jones to push this fight. Therefore, the fight between Demetrious Johnson Chris Cariaso will replace it.
The Organization has now put online the Countdown video for this fight.
Also, among the other fights expected between Eddie Alvarez and Donald Cerrone. You can see the video of the Countdown on this fight further down:
Then the Countdown of the fight between Conor McGregor (who expected much) against veteran Dustin Poirier. Will the Irish McGregor live up to its "hype" in this fight?
In closing, here is the complete list of the fighting during this event:
UFC 178: Johnson vs. Cariaso Fight Card
Main Card
Demetrious Johnson vs. Chris Cariaso [Flyweight Championship]
Donald Cerrone vs. Eddie Alvarez
Dustin Poirier vs. Conor McGregor
Tim Kennedy vs. Yoel Romero
Cat Zingano vs. Amanda Nunes
Preliminary card
Dominick Cruz vs. Takeya Mizugaki
Jorge Masvidal vs. James Krause
Patrick Cote vs. Stephen Thompson
John Howard vs. Brian Ebersole
Jon Tuck vs. Kevin Lee
Manny Gamburyan vs. Cody Gibson
BLOG COMMENTS POWERED BY DISQUS
---