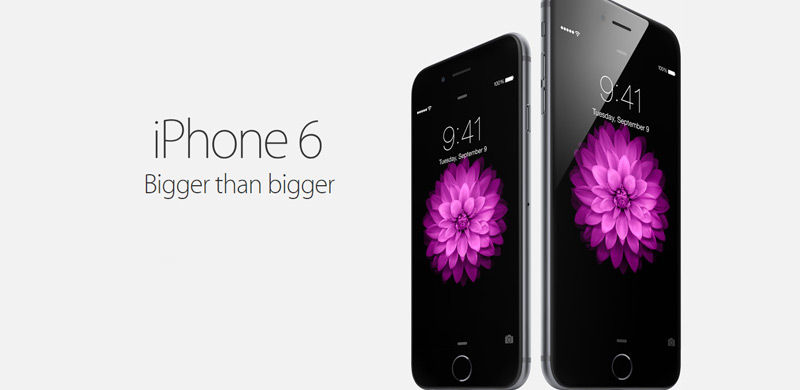 Apple has finally announced what everybody expected. Two versions of the new iPhone with 2 different screen sizes. The first, named iPhone 6, is the direct evolution of the iPhone 5s and boasts a 4.7" screen. Its big brother, the iPhone 6 Plus meanwhile will tackle the "phablet" market (hybrid between phone and tablet) and offer a 5.5" screen. Hypster refrain, it won't fit your skinny jeans!
Apple also took the opportunity to remove the 32Gb option. The iPhone 6 and 6 Plus will be available in 16gb, 64gb and 128gb with an price increment of $110 per option. ($100 in US)
If the purchase price remains the same in the United States, the Canada is once again increased by $30. It will therefore cost us $130 more than what it will cost our neighbors for the basic 16gb version.
The iPhone 6 is available without a contract at the price of $749, $859 and $969 for 16gb, 64gb and 128gb versions. The iPhone 6 will be $859, $969 and $1079 for the same capacities!
Pre-orders for these two phones will take place tomorrow, September 12 at midnight (on the night of Thursday to Friday) and the availability will be the following Friday, September 19.

BLOG COMMENTS POWERED BY DISQUS
---