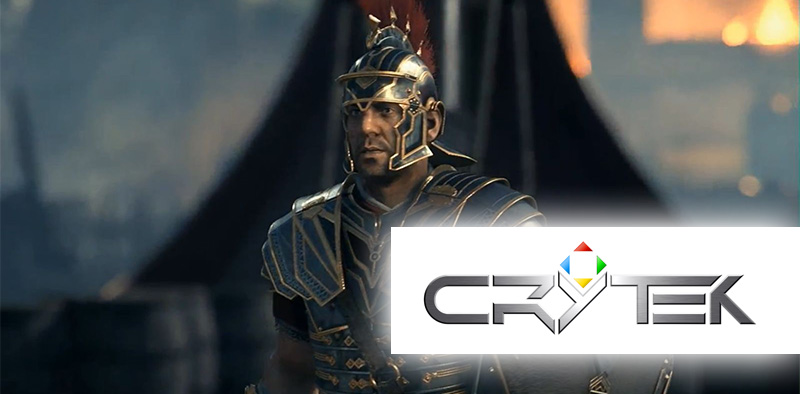 Admit it, a lot of PC gamers hate Crytek for what he did to the Crysis series. Fact remains however that this studio has a lot of talent and potential. It is able to impress visually to each of their game. Today, the German magazine "Gamestar" reported in the last number that Crytek is in big trouble and it may even go bankrupt.
According to Gamestar, the adoption of the Cryengine (the graphics engine of their games) is not going well and Word-of-mouth to "Game Developers Conference" was fairly negative. Strangely enough, Cryengine is currently one of the most optimized engines, allowing to be used on the most powerful PCs, but also on mobile devices. Crytek should look into the prices they ask for licensee to another product, otherwise this engine could never be used by other developers.
Not only criticism is mixed, but the magazine said that the development of Ryse had been catastrophic for the studio. Some months before its exclusive release with Xbox One, the game was a huge delay and Crytek had to hire several more people to deliver the product on time. So far, the game has not reached sales expectations, which would cause a large deficit.
The situation is definitely critical at Crytek and, despite an imminent money injection from a contract not disclosed so far. The majors of the industry await rather the bankruptcy of Crytek to sign their use and even buy back their franchise.
A persistent rumor quotes Wargaming is currently in the running for the redemption of Crytek. If such a thing happens, it is highly likely that no game offering a solo mode could emerge from Crytek, Wargaming is known for its "Free-to-Play" games.
Crytek employs currently over 800 people, which explains a little their financial difficulty. The magazine also reported that pay had been sent late recently and that many employees had already sent their curriculum to other studios.
In summary, Crytek is in big trouble. Their expansion into the consoles at the expense of the exclusive PC signed perhaps the loss of one of the most talented studios. Revolutionizing graphics by each of their game and convict the PC to develop industry, Crytek will go through restructuring if he wants one day impress players again.
The most recent game of Crytek, Ryse, is available on Xbox One exclusively
.
(US: Xbox One
)
BLOG COMMENTS POWERED BY DISQUS
---