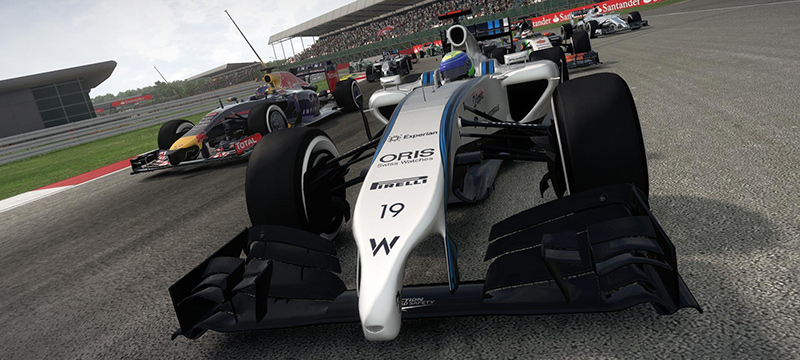 Codemasters has announced that this year F1 game will not be available on the current generation consoles; with F1 2014 only available on Xbox 360, PlayStation 3 and PC. On the other hand, a new F1 game for Xbox One and PlayStation 4 will be released at the beginning of the 2015 season.
F1 2014 arrives at the same time that one of the greatest upheavals of the history of the sport and it will attempt to reflect the new look of the sport. Turbochargers will be present as well as the ERS system that has helped to make races this season among the most exciting in years.
F1 2014 will be released on October 17 2014 on Xbox 360, PlayStation 3 and PC. Then will follow in 2015 another F1 game for PC, PS4 and Xbox One. The Distributor Bandai Namco has indicated that it will come out at the start of the F1 season and players will receive digital updates as the 2015 Championship unfolds.
"Our title for the new generation formats will mark a huge step forward for the F1 series" said the Director of creation Stephen Hood.
Meantime, you can see the trailer and some screenshots of the version which will be available in October:
BLOG COMMENTS POWERED BY DISQUS
---