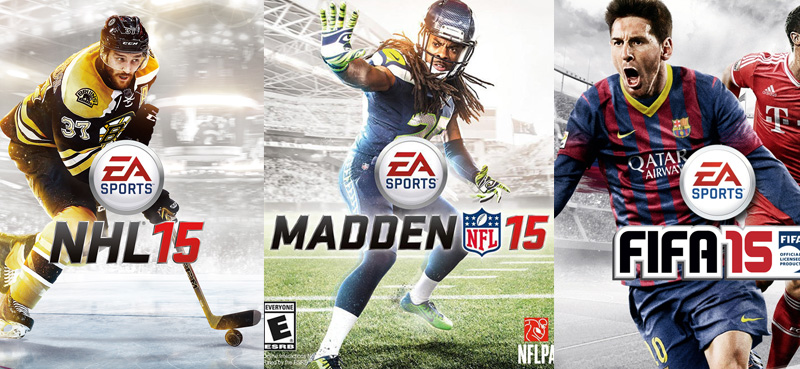 After generating more than 380 million with their 'Ultimate Team' services in 2014, it is not surprising to see EA SPORTS offer Ultimate of Madden NFL 15, FIFA 15 and NHL 15 versions. A press release issued today details the 'Ultimate Edition' for each game: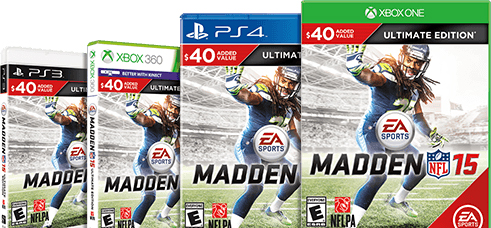 Madden NFL 15
Players who buy the ultimate edition of Madden NFL 15 will receive three (3) "Ultimate Team Pro Packs" per week for 10 weeks, for a total of 30 packages. The 'Ultimate Edition' version also offers a special "Draft Pack" featuring 10 of the first round of the NFL this year pick. Release date: September 23, 2014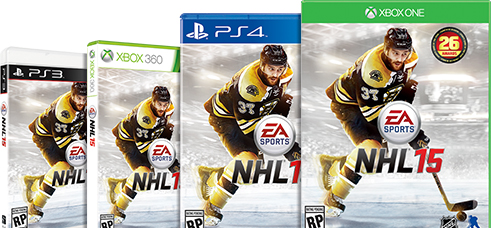 NHL 15
Fans who choose NHL 15 Ultimate Edition will receive exclusive content for mode 'Hockey Ultimate Team', of which two (2) "Gold Packs" per week for 25 weeks, for a total of 50 packs. Release date: 9 September 2014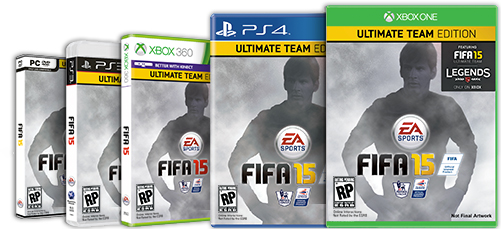 FIFA 15
FIFA Ultimate Team Edition offers 15 "Adidas – all-star team", access to Lionel Messi for five 'FIFA Ultimate Team' gamnes, three new goals celebrations and more. The Ultimate edition will also offer one (1) "Ultimate Team Gold Pack" per week for 40 weeks for a total of 40. Release date: 26 August 2014
Pre-order bonus
If you do not wish to pay $ 10 more for the "Ultimate" versions, some merchants offer a bonus when you pre-order the game in regular version.

NHL 15
EbGames/GameStop: Offers $24 in 'Hockey Ultimate Team' when you pre-order NHL 15.
PlayStation 4, Xbox One, PlayStation 3 or Xbox 360. (US: PlayStation 4, Xbox One, PlayStation 3 or Xbox 360.)


Amazon: Offers $15 to "Hockey Ultimate Team" when you pre-order NHL 15.
PlayStation 4 , Xbox One, PlayStation 3 or Xbox 360. (US: PlayStation 4, Xbox One, PlayStation 3 or Xbox 360.)


Walmart: Offers $15 to "Hockey Ultimate Team" when you pre-order NHL 15.
PlayStation 4, Xbox One, PlayStation 3 or Xbox 360. (US: PlayStation 4, Xbox One, PlayStation 3 or Xbox 360.)
Madden NFL 15

Fifa 15
BLOG COMMENTS POWERED BY DISQUS
---