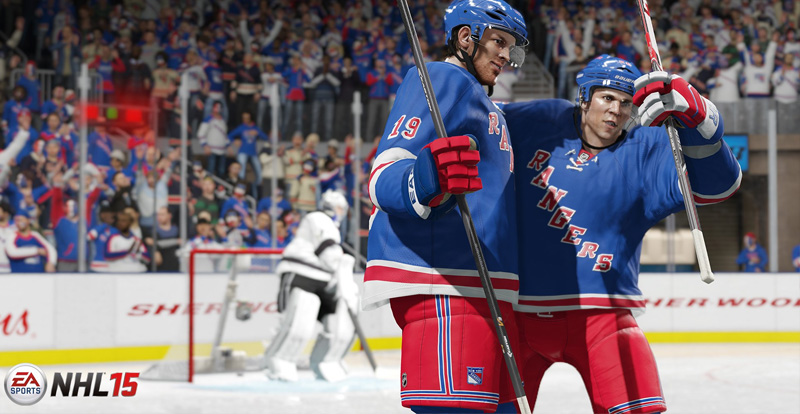 The new generation of PlayStation 4 and Xbox One hockey game will be released in a little more than two weeks. This new generation will bring a lot of new features and also a nice graphical improvement, but several game modes will not be part of the 2015 edition.
It won't surprise the oldest of us who have already experienced the new generations of console. After all, Electronic Art seems to have the bad habit to cut down their 'new generation' sports game with several missing options compared to the older one claiming a lack of time. Although the NHL series has not seen a 2014 version last year on PS4 and Xbox One and the NHL 15 team has almost 2 years to develop this new edition, the game modes "GM Connected", "Live the Life", "NHL 94 Anniversary" and "EA Sports Hockey League" will be not present on PlayStation 4 and Xbox One. These modes will be available on the PlayStation 3 and Xbox360 versions as expected.
The news was reported by producer Sean Ramjagsingh on EASports official blog. Putting forward the merit of his team and the quality of this game, it is clearly said that the 2015 version of NHL is a "foundation" for the upcoming releases. Since Electronic Art is not recognized for substantial addition to their games by update, it is safe to bet that we will have to wait for NHL 16 to see the appearance of these game modes.
NHL 15 will be released September 9 on PS4
, Xbox One
, PS3
and Xbox 360
. (US: PS4
, Xbox One
)
BLOG COMMENTS POWERED BY DISQUS
---