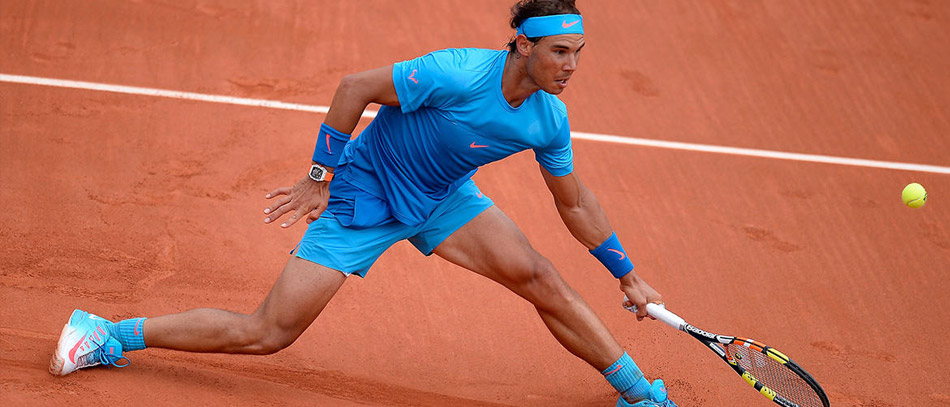 Poker is a game of skill, no matter what anyone tries to say. If it wasn't then why do the same faces turn up at the final table in poker tournaments year in, year out? A few sportsmen over the years have tried their hand, and even gone on to have some success at the poker table. Could there be a link between the psychological mind-set required to play sport to that of playing poker? There aren't any famous stories of poker stars who have gone on to be big names in sport as yet, but here is a look at a few massive names from sport who have gone on to enjoy some success with the cards.
Rafael Nadal
The "King of Clay" had a tough time a few years ago when he was side-lined for seven months with a knee injury. During this time he was obviously unable to compete in the major grand slams but it didn't stop him from competing in other big online tournaments. Nadal turned to major tournaments and at the turn of 2013 won a first prize of €15,000 in an online tournament. Could his tennis skills have been key to his success here? A lot of poker is about trying to second guess your opponent which is also what happens on the tennis court as you try to predict where your opponent will place the ball.
Gerard Pique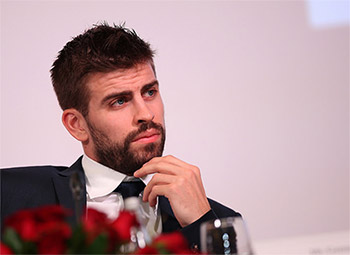 Gerard Pique is the rock at the heart of Barcelona's defence, but when he isn't off winning the Champions League, La Liga, and Spanish Super Cups he likes to dabble with Texas Hold 'Em. In fact he does more than just dabble. He attended the 44th annual World Series of Poker and after day 1 was among the chip leaders. He crashed out the next day but has won big money on other occasions. In 2011 he came third in the NLHE Six-Max Turbo at EPT Barcelona and walked away with over €40K. As a central defender that has to pit his wits against prolific strikers, he frequently plays mind games. The attackers try to bluff him and other defenders as to which way they plan to go with the ball. This ability to spot the bluff and quell the attack is probably why he was able to turn his hand to poker, and also one of the reasons why Barcelona are around 1/6 at the time of writing in the sports betting for La Liga's title.
Shane Warne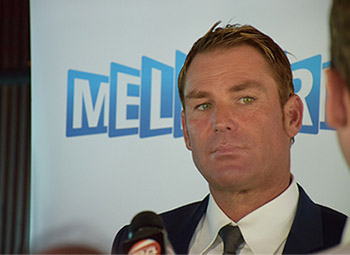 Shane Warne is arguably one of the greatest bowlers cricket has ever seen. Over his illustrious career he took over 1000 international wickets in both test and one day matches. Other than his obvious skill, part of his success as a bowler was the psychological advantage he had over the batsman. Each over he displayed strategy to put the batsman exactly where he wanted them and set them up to eventually lose their wicket. He has obviously brought some of this way of thinking to the poker world, as he has won nearly $50,000 in recent years. He is frequently seen at major poker tournaments and his biggest win was just over $35K in the 2010 Victoria Poker Championship in Melbourne.
BLOG COMMENTS POWERED BY DISQUS
---