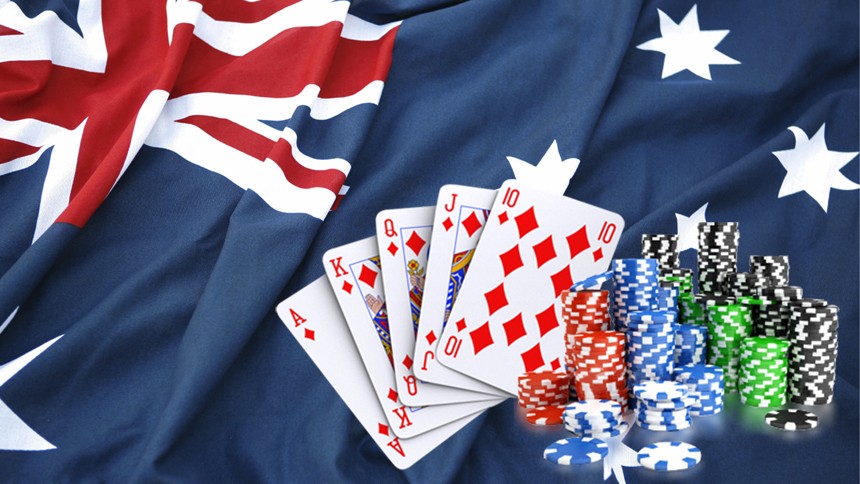 The actual state of the gambling situation in Australia is changing constantly in an effort to try and catch up with developments in the gambling industry. The reasons for this state are discussed below.
The history of Gambling in Australia
To understand a story you have to know where it is coming from. For the story of real money gambling in Australia, one has to dig a bit deeper. Wrest Point Hotel Casino was the first legal casino in Australia. It opened in 1973 in the quiet suburb of Sandy Bay in Hobart, Tasmania.
However, people have been able to make real money bets for the past two centuries. Horse racing has always been a popular pastime for Aussies like placing a real money wager. Statistics suggest that up to 80% of the Australian Public has placed a bet.
Less than 40 years after the first settlers landed on the shores of Australia the first official horse races where run. At the races, it is obvious that Aussies who are known to bet on two flies climbing a wall were wagering real money.
The first lotto was held in 1881 at the Sydney Cup. Poker machines have been legal in Australia since 1956. All these activities were being held at officially registered clubs. However, it is common knowledge that thousands of Aussies were gambling illegally.
The Current Gambling Situation in Australia
The Australian federal government has come up with the Interactive Gambling Act Amendment of 2016. This bill is meant to properly regulate online gambling. However, it is essentially riddled with loopholes that allow gamblers to access casino games online.
There is no doubt that it is challenging to regulate any activity on the internet. There is no way to totally prevent Australians from accessing online casino games if they want to. This is because of the recent advancements in technology which have given people real internet freedoms.
Online Anonymity: Making it all useless
Government efforts to try and stop Australians from playing casino games at casino for real money on the internet are futile. The more they restrict the market the more lucrative they make it. A market where several billions in AU$ are wagered annually, the authorities are out-resourced. In the old days, this would be a classic situation of being out-gunned. States report multi-billion dollar revenues on gambling activities each year. The whole country makes up to $20 Billion in revenue per year on various gambling activities.
The operators of the illegal online casinos have billions of dollars to hire the top minds in all sectors of the economy to help them with strategies and execution. With those kinds of resources, the authorities will always be one step behind. The operators will continue to find ways for Australians to play casino games.
The Bitcoin
In previous years people who wanted to play online casino games from restricted regions had to have offshore bank accounts. However, the success of the bitcoin cryptocurrency has given a lot of people confidence in it. The cyber-currency cannot be touched by any government and it is anonymous. Online casinos have been accepting deposits and paying wins in Bitcoins for several years now.
Bypassing Internet Censorship
There are so many ways to block access to certain sites. But at the same time, there are a lot of organisations that are providing online privacy protection services. The world is concerned about the amount of information that governments and organisations can get and keep about individuals.
Fighting a Losing Battle Because You are Winning
At the end of the day, there are not so many dimwitted politicians. As much as we would like to make fun them they are quite clever. They wouldn't have gotten to where they are by being stupid. So why do they continue fighting this battle that the entire world is seeing they are losing?
The Conspiracy Theory
Without a reason to doubt the honesty of any politician, there is a small degree of chance that there is a reason behind the madness. There is nothing that would prevent the big casinos and legislators who have interests in the lucrative Australian online gambling market from conspiring to make money from it. The conspiracy theorists claim the legislation is not meant to protect traditional gambling establishments. Rather, they claim the actions are aimed at keeping online gambling closed so that they can make a lot of money as the only operators. Even if they are illegal.
How it all Makes Sense
Following the breadcrumbs like Hansel and Gretel would lead us all to the reality of things. Setting up and running an online gambling establishment is not an easy thing. There are huge costs that are associated with setting up and there are even more operational costs. Only the really rich people who are interested in gambling are capable of funding these Australian sites.
It is easy pickings in a market that has been clearly closed off to all other potential competitors? All the people that want to play online casino games on the go can only do so at a few internet gambling sites. Thus all the money goes into only a few hands.
Technology has always made life easier, therefore, why restrict the convenience brought by real money online gaming. The wave of technological advancement will never be stopped no matter how hard individuals try. History has proven it. However, these are just the rantings of a passionate internet gambler.
BLOG COMMENTS POWERED BY DISQUS
---
Austria: IPoker players will have to pay 40% tax on earnings

Next >