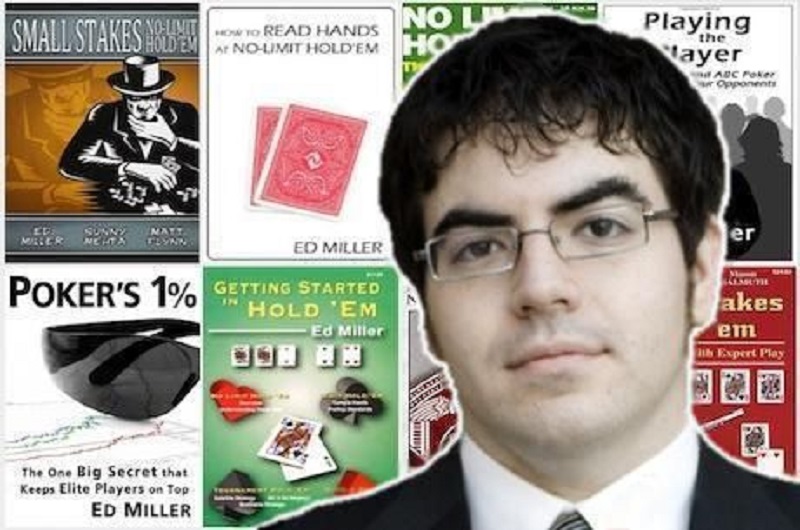 The new book by Ed Miller will appear April 28 (it's the same book which was to be entitled No-Limit Hold ' Em Made Simple).
What inspired the title of this book the author is a phrase he heard when he looked at the golf course with his father. The commentator said: "When we play golf, we don't play against other players, we play against the field".
According to the author, it is the same with poker. What we control, it is not the other or random, this is what you are doing and the way we play.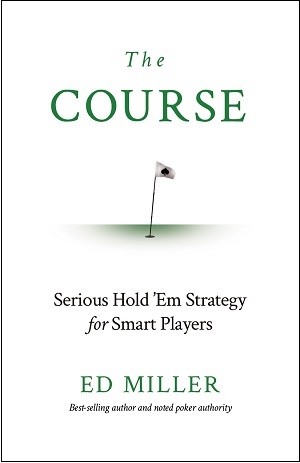 With the publication of this book, one is entitled to wonder, is there really a need a XE poker strategy book? The author does everything not already told us in his 12 previous books?
In his words, this book is more pragmatic sound. It is (I paraphrase the author) a step by step guide to win consistently in the Hold'em no limit. This book will teach you the skills to have to win on a regular basis. Each ability must be added to the previous to mount limit in a gradual manner.

In the introduction, the book tells you where the money comes from and the following pages attempt to teach you how to get it.
Here you will find comments on the live poker in and on-line tournaments and cash games. Many hands will be discussed in order to illustrate some of the concepts.
You can buy the book on the author's site.
$ 49.99 for the electronic version (iPad, reading lamp, telephone) or $ 69.99 plus taxes and sends mail to the paper version. Note that the paper version also include an electronic version of the book.
---