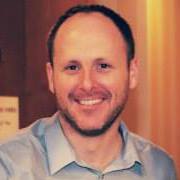 This month, another legend PokerCollectif! Nicknamed Rael Sebasdess, the father of poker (relative to the high quality of its answers in the "Strategy" section), the man in blue suit (see photo) or another, it is one of the founders of PokerCollectif. With VRIC, he established one of the largest FRENCH poker information site. It is also known and recognized for its accurate, complete and often very informative posts legendary,. Without poker coach, he has helped many people improve their poker through his answers on forums PokerCollectif. Encounter with this famous character. FINALLY you will get the answer to the question, "Who is Sebasdess"?
1 - Who is Sebasdess?

To make a long story short, Sebasdess is someone who started playing poker in March 2005. At this point, a guy in my league hockey simulated (where I knew VRIC matter) me asked one evening when I heard the poker on TV. I'm a big "poker on TV: lol" and he told me that for a few pennies, you could play a super-satellite and pick up a $ 10,000 tournament in Las Vegas you. I had a few pennies on me, so "why not? ". Obviously, a y'avais pogne: I had to deposit at least $ 10. So I deposited $ 10 to play satellites ... It was $ 0.07 on March 1, 2005. I played with it for 1 month $ 10, then I started playing tournaments for $ 3 6-max. I deposited $ 20 and then another $ 20 ... then another. It was then that I began to really interest me poker seriously and I decided to read everything I could lay my hands on about this game


2 - PrincePoker existed before PokerCollectif: What made ​​you (you) therefore motivated to create another site about poker?


I was one of the currently active members on PrincePoker, with PhilLeDingue, PiquetteAce, Palindrom, etc.. I was starting to get interested in the principle of rakeback, which was really not known at the time. On 10 March 2006, I wrote a long article for PrincePoker within my blog. The article talked about bonuses and rakeback to know what was best for the players. I was talking about bankroll management and bonuses. It's funny, because your questions have been redesigned to me this article and I also found! Haha! It's been a while since I wrote that! Hehe!
Okay, so I put my online article and a few hours later, he was cleared by PrincePoker. As an explanation, I received a private message telling me that my article was interesting, but I had to do this by taking promotions PrincePoker to say which was the best. I found it very ordinary, especially since I had no affiliate link or anything in this text and I did not speak of any particular offer. I worked on this text, I found the public interest and it is at this point that the idea of a website where people could speak more freely and where "information" side would prevail on the side "profitability". The idea was at that time very vague and did not really have a concrete project.
I quickly forgot this project and continue to participate on PrincePoker. I did a lot of "bonus hunting" and then several people came to ask me about the best deals for them. Early August 2006, a new member sent me a private message asking if the offer Pacific Poker PrincePoker was interesting for him. I told him that the offer was not good as it could have the same bonus AND an additional bonus on PSO (a site that once was interesting bonus level). I gave him a link SEO for PSO and a few hours later, I tried to log on PrincePoker and I was banned. It was written that I had denigrated PrincePoker for my personal benefit, while it was the player (which was probably a fake account finally) who came to see me directly: I never asked him anything and I do the 'had not asked either.
I decided at that time it was too much! So I took my project idea and, as I was banned, I reinvested the many hours I spent per day on PrincePoker to work on what would become PokerCollectif.

3 - Since when do you work with Eric Vaillancourt (VRIC) and how its tasks differ (or do they look like) to yours?


I have been working since August 2006. At this point, VRIC was referred me to the web level (because I knew absolutely nothing about the web) by the same friend who introduced me to poker. VRIC agreed to get involved in this project: he then knew nothing poker and I knew absolutely nothing about the web.
Our tasks were so specific: VRIC took care of the technical side, I was busy customer-service and marketing side. In short, my role was to answer emails players, develop project ideas (VideoPokerCollectif example), create content for the website, etc.. Over time, VRIC began to understand poker and to be able to also meet members; on my side, I began to understand the web ... although unlike VRIC is now able to make a good part of my duties, I'm not geek enough to make the most of hers! Haha!

4 - It's been four years since the website is online and its popularity is only to grow; are you surprised? Did you have a clear idea in 2006 of what was to PokerCollectif in 2010?


I am very surprised! I must say that with time, we had a lot of help. The site initially was alive thanks to a small gang of Quebec City (Psyche, Tiltman, Giggy, LeDingue, Fireman, Iron, Cayouche, Kmax, TiiB, Kerriman, Kidam, Lexiboy and several other known members or less known!). Quickly, the site became popular in Montreal and elsewhere in Quebec and in France ... In just one year, we were the Quebec community with more traffic ... and we were in the top 3 among the most active communities! I never expected that PokerCollectif know so successful ... and even less so quickly! Thanks to all members and all those who believed in the project took so if PokerCollectif expansion so quickly ... and it is thanks to these members (and new!) PokerCollectif that continues to be so popular ! Thank you everyone!

5 - How many hours per week do you spend on the site? What is the biggest challenge for you (you)? Is this at least somewhat profitable for you?


In a normal week I spend 6 hours a day on PokerCollectif, at least 5 days out of 7. Weekends, I usually spend a little less time, but still I have to spend at least 2 hours per day on site, even when I am traveling to meet at least the many emails I receive. When we mount specific projects, I can easily spend more than 12 hours per day on the site. In short, the time I spend varies. Much work is done in "background". People sometimes feel that we are not present VRIC and me because we are not necessarily present on the forum, mas these people are surprised when they learn that this is a job that takes us 7 days on 7 and that 'there is much work "indirect" to do whatever meet various affiliates, emails we receive rakeback payments, etc..
Initially, this was definitely not profitable. VRIC and I have long earned $ 200-300 / month while working 50 + hours per week. It must be said that, unlike bonus, it's not really paying rakeback: generally speaking a margin of about 3-5% on our offers. So that if a player pays $ 100 in rake, we have only 3 to $ 5. Conversely, the affiliate who simply offers a bonus without giving rakeback will generally between 20 and 35%. Say sites doing marketing for poker were VERY pay before the rakeback is! hehe!
Fortunately, we have believed in the project and we persevered. I'd be lying if I said that it is not profitable today, but it is vastly less profitable than people tend to think. I recently met someone who thought I was a millionaire! Haha! Not even close! Say that it would have been more profitable for me to play poker on the net that taking this time to work on PokerCollectif. On the other hand, contrary to the duties of a poker player, I love the "business" side of PokerCollectif. And say that it's nice not having to juggle the variance! lol!

6 - How do you see online poker in a few years?


We are witnessing a very special period in time. On the one hand, several countries close to the online poker market, as the United States. On the other hand, some countries are opening up the market, but are closing their borders. This is the case of Italy, France, Estonia, etc.. More and more countries are considering similar legislation in France and Italy, including England, Holland, Germany and several other ...
The border closure scares me and unfortunately it is the players who pay the price by having a rake 50% higher than elsewhere. The big winners are definitely poker sites online and governments, which, taking advantage of the manna and pass on the bill to the players. I hope these sites will adapt to medium term. It will also require that the borders will eventually open as the recruitment of players at national level is usually rapid at first, but it can not be eternal. For example, the opening of markets in France made ​​sure to recruit many new players, which is positive for serious players who earn their living by playing against fish, but eventually, once the "novelty effect "will be gone, there will only sites with low traffic and a higher rake.
In a few years, I think we find a very large number of national sites under license (as the case of Italy and France). Unfortunately, it only dilutes the total number of players. Hopefully by then, the solutions can be found to avoid this dilution. Unfortunately, this often requires a change in laws ... and change the law usually takes too much time and political will. Unfortunately, in the case of poker, governments do not really have an interest in improving the availability of game up: their purpose is generally only financial and does not take any account of the interests of the players.

7 - Loto-Québec will shortly launch a poker site online. I imagine that if they do, is that they have hope in the future of online poker. Which eye do you see the launch of this site?


First, I must say at the outset that I much prefer the approach of Canada and Sweden as national licenses found in Europe. I just hope that Loto-Quebec has done his homework (and having met him, I think they have done!) And they will adapt well to the market to offer a superior product to competitors. Sweden including charging 2.5% rake instead of 5%. Thus, the Swedes have access to a national network that is twice cheaper than that found worldwide. In Quebec, we already know that the rake is 5%. I well know what questions to Loto-Quebec will offer MORE than competitors ... because what good play on a site that copy at any point competitors, but with less traffic? But certainly it will be a good thing for poker in Quebec to have our national network. Let's just hope that the government will not try to change the rules along the way by preventing access to other sites ...

8 - Do you play much poker? How you would judge the caliber of your game today? Do you continue to learn about the game? Coach you?


Yes, I still play poker. I walk from one site to another according to my will. My level of play is definitely higher than in 2005-2006-2007, but opponents are definitely tougher than this period. So my income has fallen dramatically. I can still pull me an income of several thousand a month playing poker ... September 2010 was, by cons, my worst month for life poker (-40 buy-in), especially on PokerStars where j 've had a month of -50 buy-in. I'm on a really awful movie on PokerStars and I'm -35 buyin my equity on this site. This is discouraging, but on one side, ca allowed me to rest a lot of questions about my game and improve my game tremendously
When all goes well, I get a little "lazy" and I tend to not put the effort and time to improve. When things go wrong, I become extremely motivated to improve myself and it is in these times that I come out stronger and I learn the most. I read a lot about poker, I sometimes watch videos, and I participate on the forum posts strategies. It helps me improve my game and to ask me questions. Generally retains much when talking / writing that when listening / bed. It is important for me to participate in the forums and it is, in my opinion, the best way to improve.
I play against by much less than before. Once I was playing between 50,000 and 75,000 hands per month; now I hardly play 10,000 hands à 20 000 per month. As the size is much higher than it was between 2005 and 2008, I went from NL600 to NL200 (NL100 even when things go wrong ... like now ... hehe). Unfortunately I do not have time to coach, and I rather prefer to share my knowledge on the discussion forums rather than coach one person ...

9 - What are the objectives in the short and medium term PokerCollectif?


PokerCollectif has changed a lot in recent months. Members told us they wanted more news and interviews on members, and we have responded to their demands. By cons, we'll have to change some things to make it more friendly to the site level. As it has always been the case since our opening, we are listening to the members and the site is up to THEM. So it is very important for us to fully meet their needs.
In the short term, I can already say that we may see some changes by the end of 2010, keeping in mind the goal of making it more user friendly and attractive website.

In the medium term, we certainly hope to see an expansion of PokerCollectif and work on an interesting and unique project ... I can not speak. It remains difficult to solve technical problems for this project, and we do not know if we will be able to complete this project, but we are working hard in this direction and hope it may be possible because it would make a site PokerCollectif UNIQUE which totally differs from all other competitors.
10 - PokerCollectif you have the opportunity to meet many people. Do you have a (or more) time (s) marking (s) in mind with respect to these meetings? Or simply a striking / memorable / funny respect PokerCollectif event?


I have several comical moments head. Several concern "friendly parties" we did in 2006-2007. At this time, we were organizing tournaments regularly $ 10, followed by a cashgame of $ 0.05 / $ 0.10. It was really funny because players like Tiltman paid $ 40-50 taxi roundtrip play these parts, while the winner of these tournaments amassed around $ 60! We did it all for love of poker, and it was really good! Those parts where I sometimes miss!
I remember among others a headsup against Tiltman where he found me so much fish he drew me out in the face because I suckoutais all hands! Or a cash game with PhilLeDingue, Patnitrof, Tiltman (?), Me and some other players ... It was the $ 0.05 / $ 0.10 and quite everyone had a little too much to drink. The stakes were low and it became the worst game of bingo ever: no foldait preflop hands and generally found themselves all-in preflop or on the flop ... People always try to bluff the other, although no foldait. We played this game for about 30 minutes, and there must have been about easily 60aine rebuy! Microstakes few players sat to participate, but it is not easy to win a hand even when you AA preflop and you push all-in and that you do caller by 6 players! Haha! I have rarely seen a cash game so funny!
There's also a part of "Indian poker" I have in mind. For those who do not know the "Indian poker" is a really funny and simple variant is generally made ​​in the late evening for fun. The rules are simple: everyone must put a card in the front (without looking). So you see all cards your opponents, but not your own card. Then there is a round of auction and to win the pot, you must either make everyone in bed, or do you caller and win by having the highest card. That evening, a hand is really rigged arrival: Over 10 players, the highest card was ... April 1st! Everyone relaunched and are found in all-believer win $ 100 on this hand and ca ... was finally a 3-way split between three players who on April 1 ... hehe!
It is these small moments that remind me that members are really PokerCollectif sympatiques and funny! We are a "damned good gang"!

---