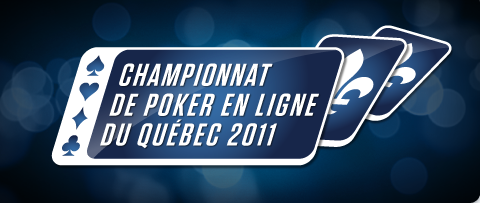 The approach of the poker online of the Québec 2011 Championship, we expect that the number of participants required to achieve the guaranteed $ 60,000 is not reached. Result? Players are likely to get more than their money!

Indeed, less than ten days from the start of the tournament (3 December), only 1168 players confirmed their registration. With a cost of$ 10, it therefore lack more than $ 45,000 in cash so the tournament can reach the number of participants required. As EspaceJeux ensures that there will be $ 60,000 in the prize pool, players join may therefore have a huge 'overlay'.

In the event where the tournament attracts 2,000 people, that is to say that your $ 10 registration will have a real value of $ 30. Rarely did - you we saw a similar overlay for a tournament!

Note that the winner will walk away with a very interesting package: one seat for 'great tournament poker Loto-Québec' (value $ 25,000), a seat for the main event of the WSOP 2012 (value $ 10,000) and $ 5000 cash. Other participants will be able to get your hands on lots ranging from $ 5,000 (for a 2nd place) $ 21 (for a 90th to 100th place).

It is possible to register via EspaceJeux by paying the cost of entry for $ 10 + $1 either using satellites $ 1.10 + $0.10, or then the mini-satellites of $ 0.12 + $0.01 (or even using a single pxp!). Combined with the offer of the $ 10 free offered by PokerCollectif when you use the promotional code of EspaceJeux "PCBONI10", it is possible to use free satellites to access this prestigious tournament!

Good luck to all!
Discuss this news by clicking the following link: Overlay for the poker online of the Québec 2011 Championship
BLOG COMMENTS POWERED BY DISQUS
---