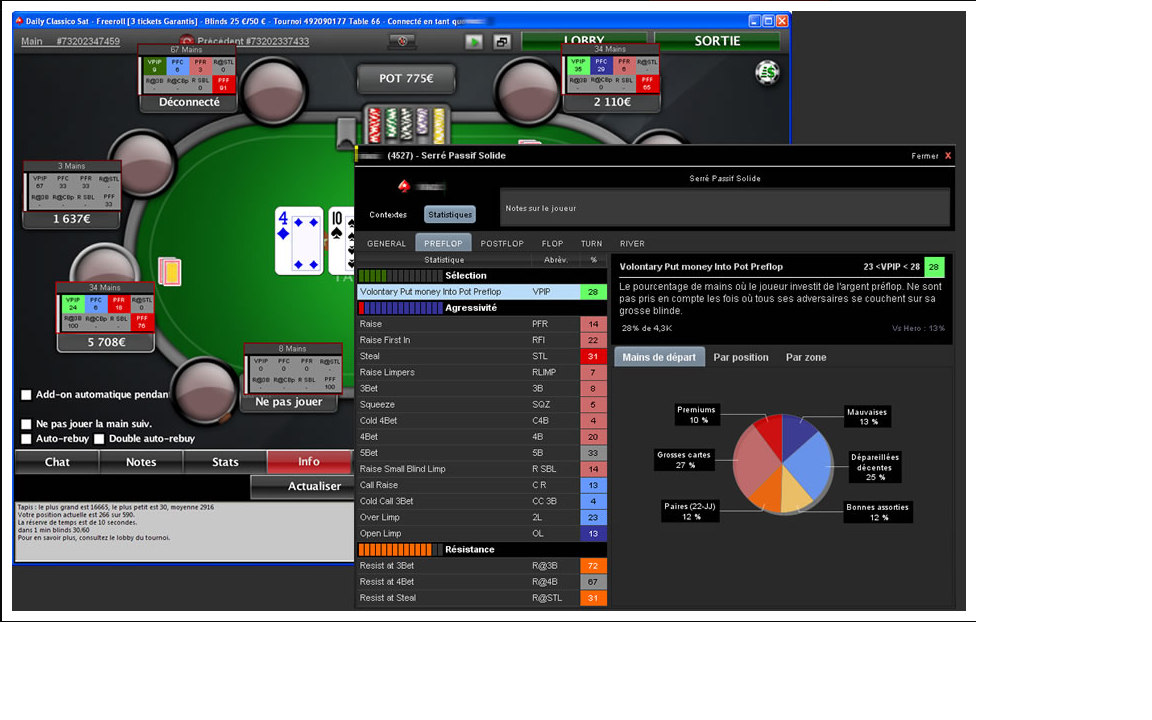 Currently, the two most popular tracking software (software that allows us to compile our game stats and display these statistics on our game tables) on the market are PokerTracker and Hold'em Manager. There is also a free open source, but it is less complete and a few computer skills are necessary (more in-depth knowledge should we say). Recently, Xeester has just been launched, new software tracking entirely in french!
The software is currently available in beta, but works with the main operators in the french market. Xeester developers have focused on ergonomics and ease of access to the data.
"Software will not only intended for the regular, but will also be used by amateurs. This is a simple and ergonomic software. "one of the founders of the Denis Rivas software.
Unlike other software need buy (at a cost of $ 90 for the full version), this software will be available on subscription only. You will need to pay 5euros per month to use it.
Supported online poker rooms are only rooms in .fr: Everest Poker.fr, Betclic.fr Winamax.fr, PokerStars.com, Chilipoker.fr, Titan Poker.NET, Partouche.fr, barrier Poker.fr, ACFPoker.fr, PMU.fr, Party Poker.fr, and Bwin.fr.
The features of the software are available at the following address:
http://www.xeester.com/
Xeester, is currently in beta testing period.
For now, emphasis is mainly placed on the fact that the software is in french. But, with respect to the software as such, it doesn't make much difference since all terms or remain almost the same; check, call, fold, cbet, limp, etc. Where it gets interesting is that the support is in french and the discussion also forums.
If french members of PokerCollectif have the intention to test the beta version, please be so kind as to give us your impressions of the software on our forums here:
a new french tracker; Xeester
BLOG COMMENTS POWERED BY DISQUS
---