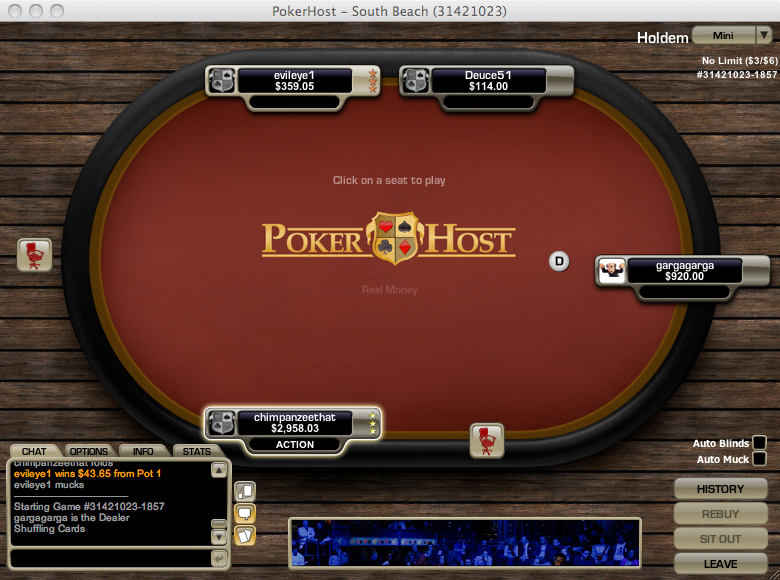 One player has announced on the forums of Twoplustwo he became ban from the poker room PokerHost (network Equity Poker Network) because his style was too aggressive.
Several sites are trying to protect the ecosystem of their poker room. To do this, several strategies are used: anonymous tables, segregation of the players according to their win rate, prohibition to use Hold'em Manager or Poker Tracker, possibility for players to change their name as on PartyPoker, etc.
But PokerHost here goes further in banning or rather punishing, overly aggressive players.
This is what "PhiAlphaWET" has recently learned at his expense while he was banished from the site on which he played.
The message he received informing him that:
"Today, your Poker Host account has been closed, our network has taken this decision after checking your activity and have noticed your aggressive play on the tables." Serious controls are made to arrive at this conclusion. Today, we are a small growing poker network that cannot afford your aggressive behavior. Our network is concentrating for the moment on the recreational players and you do not enter these criteria. Thank you for playing at Poker Host, but we are going to limit your account '. We say that your level of play is that of a recreational player, we love it, but to date we can not afford your aggressive style. "[We] will be happy to see again you in six months or a year, the time that we developed enough to support your activity and continue the good relations that we have".
The site is small and therefore fragile. DIES that qualifies you to not-for-profit network had an average 180 players on its tables. In strong busy periods, one can find 380 players.
In your opinion, is it just to use this method to protect their network or is it excessive? Will this policy actually protect the balance of the site, or if that's not going to that scare players wishing to play?
After all, the aggression is a poker tool and part of the arsenal of any good player of poker. Prohibit aggressive poker, it's kinda kill the game.
You can discuss on PokerCollectif forums: outcast of a network of poker because of his aggressive style
BLOG COMMENTS POWERED BY DISQUS
---