In recent days, PartyPoker.com offers a new variant of poker, which is available only on PartyPoker.com; double Hold'em. The variant can be played from the limit $ 0.02 / $0.04 until the NL400.
What is the Double Hold'em? The rules are very similar to Hold'em ' conventional em, but some adjustments were made because each player receives 3 cards of departure instead of 2.

Once you have received your maps, the preflop action remains the same. What is different, it is the action of the flop. When you saw the flop, you must choose a card that will be named the pivot. From this map, 2 hands will then formed:

The pivot card + map right
The pivot card + map to the left.

In other words, you have Ah - 2 h - Js.

You choose it Ah as card PIN. You'll therefore 2 starting hands:

Ah - 2 h
Ah-Js.
Here's a screenshot that illustrates another example: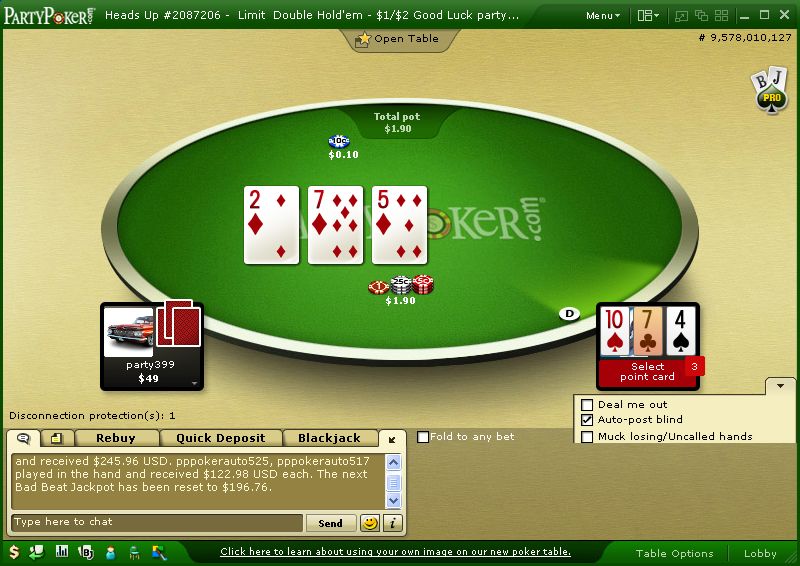 The turn and River are played as in any other part of hold'em. At the showdown, the software will determine the best hand. The pivot card must be included in the choice of the best hand. The best hand can also be the board simply if this is the case.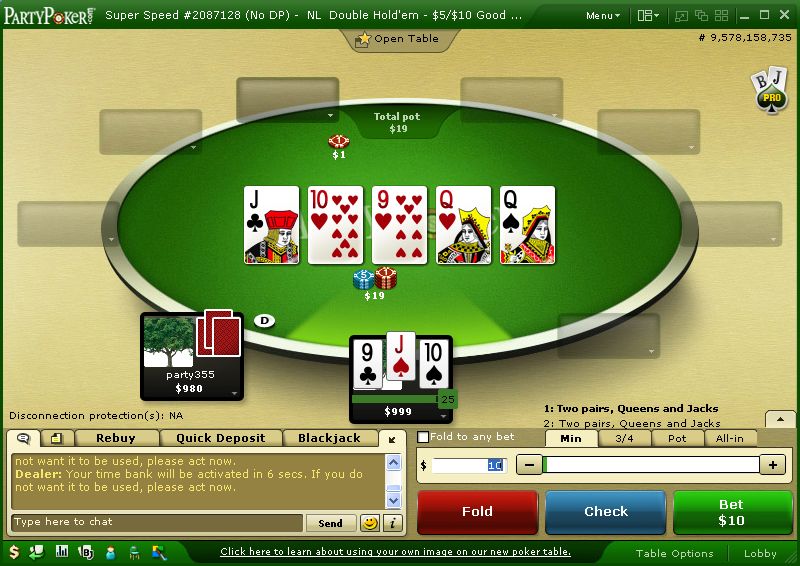 As you can see, some strategy are different from Hold'em ' traditional em. To our knowledge, yet no articles in strategy has been published yet on this variant, but PokerCollectif will attempt to publish soon if this is your interest.

For those who read English, here is the guide more detailed rules of Double Hold'em: http://www.partypoker.com/how_to_play/poker_school/poker_games/double_holdem.html

If you ever have questions or you want a translation of certain passages because you do not read English, feel free to post on the forums.
Until then, good luck to the Double Hold'em!
You can discuss this new by clicking the following link: Double Hold'Em on PartyPoker!

BLOG COMMENTS POWERED BY DISQUS
---