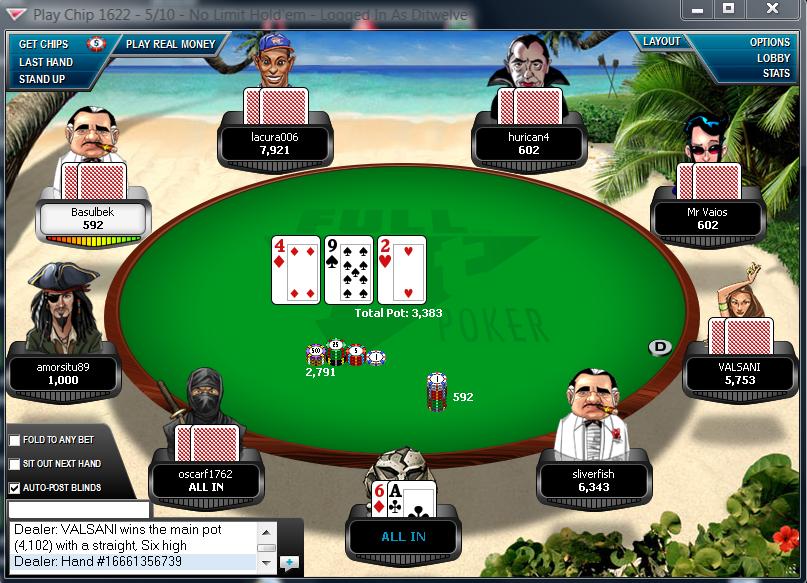 A step in addition has to be crossed for respect of the re-opening of Full Tilt Poker: Rational Group announced that Full Tilt Poker has just release a new license with the Isle of Man Gambling Supervision Commission (GSC). This license will allow FTP to provide its services from the Isle of Man. Also, the re-opening of FTP is still scheduled for November 6. For this purpose, you can go for a walk on the web site to display the countdown! It is at this time also that American gamers will be able to review their money (184 m $).
This news comes from a press release issued by Ones Group. The license was granted after the Gambling Supervision Commission has made a careful review of the record.
The CSM said that it gave special attention to the management of the company structure and men who are today its standing.
One can read: "The Gambling Supervision Commission expressed confident in the fact that in the future, Full Tilt Poker will protect the interests of its players and will adhere to the strict measures and procedures that govern the gambling online companies located on the Isle of Man". The candidacy of Full Tilt Poker has been reinforced by the fact that we know perfectly both its new owners as its new framework and they have always shown extreme rigour in their application of the rules of the island."
"We believe that the regulation of the Isle of Man is a reference for the online gambling industry," said Paul Telford, representing Rational group. "They put a point of honour to their operators to provide a secure, honest and socially responsible service. In particular, the Isle of Man has advanced legislation to ensure that players are safely under the supervision of trusted third parties."
Remember only recently, drastic measures had been taken so that FTP re - opens November 6.
PokerStars has had to move 30 tonnes of computer equipment from Dublin to the Isle of Man by Hercules (military aircraft that can carry much weight).
Lee Jones at PokerStars, had then commented the new: "aircraft of the Isle of Man are fine but they are not equipped to carry 15 tonnes of computer equipment. The load capacity of the Hercules represents approximately half of the computer equipment to transfer, the other fifteen tons being chartered by more traditional methods".
Following the re-launch, you will have full access to your account - your included balance - and you can again play on the innovative platform that has made Full Tilt the place to play for the serious online players,"said the world leader in online poker.
For gamers, this will mean access to their accounts with their existing password to all Full Tilt offers in free mode, or in real money and their balance without restriction even if it includes a withdrawal.
Players can replay from their Full Tilt account.
Discuss this news on PokerCollectif forums: Full Tilt Poker gets its license to operate
BLOG COMMENTS POWERED BY DISQUS
---