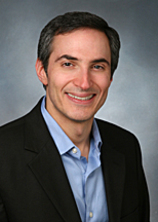 The Full Tilt Poker saga is still not completed. How many information of all kinds have you obtained on the subject since 6 months already? More information added to this list today.
A real session of poker with his "up and down". Of the downswing of a few days, some weeks upswing, etc. Players who have funds on FTP want to know and hope that the news will be good.
Today, PokerCollectif brings you good news on this side!
In an interview to PokerListings, counsel for the Tapie group, Behnam Dayanim (photo opposite) mentions: "the agreement is really close".
Among the things that have been said in this interview:
"We are very close to enter the phase of implementation of the agreement and expect that to happen in the coming weeks."
"Some protagonists hoped that we could succeed in one way or another at the end of the month of February."
"Some progress has been made recently in discussions and each of the parties proves to be reasonably confident about a successful conclusion."
"In the immediate future, everyone agreed on the fact that the process continues a bit."
Concerning the debt that the pros have that amount to 16 M$, the lawyer remains optimistic. According to his statements, some pros are not very cooperative (let us remember including Matusow, who denies having debts to FTP), but generally, it's going in the right direction.
Regarding rumors that Chris "Jesus" Ferguson would be ready to sabotage the agreement between the parties concerned, Laurent Tapie said at the beginning of the month of February in iGaming: "this is totally false. Chris Ferguson is no problem for the finalization of the restart agreement, which is now imminent. Even though same Chris Ferguson would like to oppose (which is not the case), it could anyway because the agreement has already been posted. Now that the Due Diligence key to an end, and unless last-minute surprise, we hope to run the deal before the end of the month of February. »
When the agreement will be finalized?
Earlier this month, in an interview with the magazine CardPlayer, counsel for Chris Ferguson, Ian Imrich, stated: "on the basis of what Chris and I have heard of the parties, the agreement should be finalized in the first half, and even in the first quarter".
In short, it moves slowly, but surely!
Discuss this news on PokerCollectif forums: Full Tilt Poker: "progress was made" according to counsel for the GBT
BLOG COMMENTS POWERED BY DISQUS
---