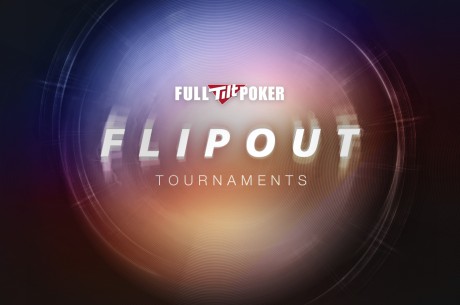 Full Tilt Poker is always want to innovate in the world of online poker. It is this poker room which gave us the "Rush Poker" that several other rooms have subsequently resumed.
Today, it is the Flipout tournaments that FTP Announces. This new variant of tournaments will be available on the tables of FTP tomorrow, Wednesday March 19.
As its name suggests, the Flipout is a tournament in which he must "flipper", in other words, being all in with our first-hand, regardless of the cards.
There will also sit'gos satellites inspired by this model.
The structure a little more in detail
In the first round of play, all players are all-in. The remaining players will be sent on new tables. All players to have won the flip will be in the money. Subsequently, the round of layoffs will be in the usual. This approach will save considerable time at tournaments. Moreover, unlike tournaments standard in which, over the time ahead, most the remaining players are strong, here, the caliber of the players will be exactly the same as at the start.
There will also sit' n'go 81 players who will be available tomorrow at the entry into force of this new formula. To sit' no go, same thing, 81 players on 9 tables of 9 players. 9 winners of flips will be in silver, on the "final table".
What do you think of this new format? Saving time or a simple variant that reminds the bingo? How this formula sets the edge of good players?
Discuss this news on PokerCollectif forums: Full Tilt has tournaments Flipout
BLOG COMMENTS POWERED BY DISQUS
---