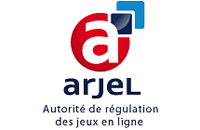 The regulatory authority of the games (ARJEL) suspended the Rekop Limited licence, the company operating Full Tilt Poker in France. Earlier last week, the ARJEL asked REKOP Limited (Full Tilt Poker) to demonstrate economic and financial guarantees of Full Tilt Poker and reinstate without delay its offering of game accessibility. Full Tilt Poker have subsequently passed no documents of a financial nature to the ARJEL. Based on all of these elements, the ARJEL announced the suspension as a precaution of approval granted to the REKOP LIMITED company. This company has as sole shareholder Ray Bitar, who is facing numerous charges by the U.S. justice department.

The events of the last few days have brought the ARJEL to conclude that significant changes affecting the financial situation of the company, and the ARJEL has therefore decided to suspend the licence of tilt.

It is a new blow to FullTilt Poker, which loses its licence in .fr after losing its licence in .com last week.

The period of the suspension has not been indicated by the ARJEL. The ARJEL said be in contact with the operator to ensure the possible conditions for a satisfactory refinancing of FullTilt Poker.

For the moment, FullTilt Poker has therefore more no license from which it can operate (FullTilt Poker had not requested licence in Italy and Estonia, two countries that have regulated online gaming sector).
You can find the full document on the site of the ARJEL by clicking the following link: http://www.arjel.fr/IMG/pdf/2011-066.pdf
You can comment on the new by clicking the following link: the ARJEL to suspend the licence of Full Tilt Poker's turn
BLOG COMMENTS POWERED BY DISQUS
---