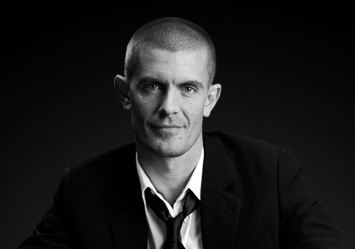 Nothing is going for best for Gus Hansen on the side of online poker. This is probably not the first time you hear a similar new, but this time it's worse than ever; earlier this week, there were indications that Gus Hansen had lost a total of 14 M$ on Full Tilt Poker tables. Everything from even ironic that it is one of the biggest losers of all time on this site and at the same time, one of their top of the Bill as a pro.
Is it a big winner live but a big loser online? Why continue to play online?
Here's what has air its graph as of October 1: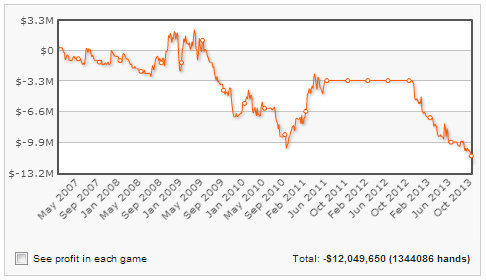 If we add October and the first days of November, there it is now losing 14 m $.
Some say that its live results to the Bobby's Room and the StarWorld Casino in Macau are really impressive. But no digits can confirm if these gains may compensate its colossal losses on FTP. But the question that remains is: why insists still playing online?
According to other rumors, its status as co-founder of PokerChamps alongside Tony G and Erik Sagstrom contributed in 2005 to earn a significant portion of the $ 13 million resulting from the resale of the company at Betfair. He is also the author of the best-selling book Every hand revealed.
Some would say that poker is not his only source of income: it has sponsors and investments that have been. On the other hand, how can it continue to lose as much and so quickly online? Whether in downswing or simply made too small for the competition, something certain, a small update of his poker skills should be carried out with a good coach.
We play poker for fun, but it also plays to make money. And when we lose so much money in a systematic way, the pleasure of play certainly eventually disappears.
Where is the border between the downswing and a low caliber for the competition?
Discuss this news on PokerCollectif forums: Gus Hansen, 14 M already losing $ on Full Tilt Poker
BLOG COMMENTS POWERED BY DISQUS
---