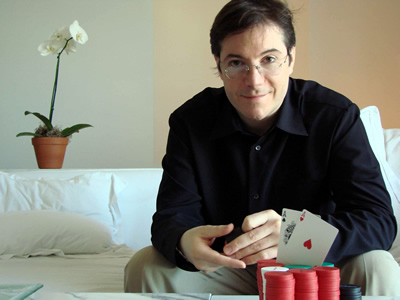 The poker of 2006 World champion, Jamie Gold, went into business. He has just launched its own online poker room at the address www.freegoldpoker.com
Since Black Friday from April 15, is the first offering of legal online poker to see the light of day. In addition, the site will offer monthly grants of $ 100,000 in tournaments and tickets for major events, poker articles and of course, many other surprises like tickets to go see the UFC and WWE, voyages, cameras, electronics, etc.
Access to the site and its various tournaments and parties being completely free, play on FreeGoldPoker will be completely legal for US players.
With this site, Jamie Gold is placed prominently for the future opening of the online poker market.
For now, it is possible to play only with Windows (XP, Vista and W7).
A new beginning for Gold
Hope that this site will be for him a success as things went very well for the man who has won 12 million a few years ago. Rumors wanted same surrendered almost without the Sub. Its 12 m $, it should first half to people who had stakes.
Then, Jamie Gold went to attend several high stakes tournaments without significant scholarship. He also participated in of many cash games high limits ou it was probably not Favorites and ou the downswing does not forgive.
Its site offers such as Zynga and WPT.com of free poker with monthly scholarships.
BLOG COMMENTS POWERED BY DISQUS
---