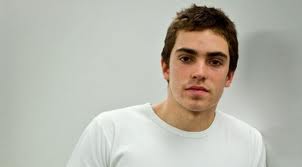 Its name reminds you of something? José Macedo is a young 18 years old Portuguese who began playing poker there is this some time. He began to play the try and 817379 hands and a few months, he reached the highest possible limits. It has made a profit of 1.6 M $ in now a big blind per 100 hands of 9.09.

This month we learn that Macedo comes to disqualify a competition in which he has participated (and won, before be disqualified).

The competition in question is the Apri's Bluff Pro Challenge. To win the contest, you had to earn the most money possible. A challenge clause specified that the money must be earned from a single IP address. Unfortunately for him, a player who the stakait is logged in to his account and played a few hands of PLO $ 10 / $ 20-$ 25 / $50.
Organizers scratched the name of Macedo of the competition when they were aware of the thing.

On his blog, he explains:

"My staker had access to my account. Given that it was his money, it is important that it can have access to all the information. I had confidence in him, so I had no problem with that. "The next day, when he told me have played and lost, I just continued to play not thinking that this would have an impact".

He continued:

"I didn't really intend to circumvent the rules. This is not an excuse, but I want to be totally transparent about what happened and why. The computer in question was that of my staker who is logged in to my account to watch my balance and he ended up playing some parts in a $ 25 / $ 50 PLO while I was sleeping and he lost a little money. I fully respect the decision of Lock to disqualify me and declare the winner of the second ranking. "

Jennifer Larson of Lock Poker says the new;

"José is young and made a big mistake. As it is sponsored by Lock Poker, we needed to watch if he had won in the rules. After an audit, we saw that it had violated an important rule and it is not tolerable. "Even if he has earned enough money from its own IP address to win the challenge, do not follow the rules is strictly prohibited".

The misfortune of some makes the happiness of others. And this is true for Michael "bigguylegend22" Drummond who will return the grand prize; a report in July as well as a Bluff magazine sponsored Lock Poker including multiple entries to the WSOP 2012. It will thus become Member of Team LockPro Elite.

Discuss this news on PokerCollectif forums: José Macedo accused cheat
BLOG COMMENTS POWERED BY DISQUS
---