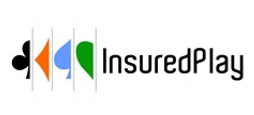 Last April, PokerCollectif spoke you of a new site on the poker market that could interest many. What was it exactly?
Insurance for your poker hands. You create an account and you set the hands you want to provide in your dashboard. You have a play money and real money account.

How does it work?
For example, if you have insured all your all-in on the flop with 51% of equity and you are guaranteed to win money.
For example: you are all-in on the flop with KdKh vs the AdQs of your opponent.
The flop is 2 s - 7 h - Qd.
Here KK has a 79,80% equity. If you are insured for this hand and the pot is $ 100, you win always $77,78. If you win the hand, you will have $ 100 (the pot) - $ 22.22 insurance and if you lose, your insurance will give you $ 100 - $ 22.22 to be assured.
Obviously, in the (very long) long term, you are supposed to earn $ 79,80 and not $ 77,78 (it must be the insurer money!)
Other examples:
If you have 70% of the odds of winning $ 100 on an all-in, your insurance will cost you $ 31.50.
If you have 80% chance to win $ 100 on an all-in, your insurance will cost you $ 21.
If you have 90% chance to win $ 100 on an all-in, your insurance will cost you $ 10.50
Since April, several changes were made to the site. First, the site is now available with money real, something that was not the case at its release in April. At its launch, the site did that parts of "play money".
Since this morning, the site also launched a new option that is insurance for the tournaments they call: "bubble insurance for tournaments". In other words, if you end up very close to the awards, but you go, if you had insurance with the site, your buy-in will be refunded.
For now, this new option is available for the upcoming WCOOP on PokerStars. If all goes well thereafter, the site will expand its operations. You can also choose yourself the bubble of a tournament.
If you buy insurance for the bubble and you finish close to the scholarships, but that you win not, InsuredPlay will refund your buy-in.
To understand the functioning of this insurance in tournament play, it comes to take a simple example.
You participate in a tournament of 100 players. The tournament buy-in is $ 1000. In this tournament, 20 places are paid. You choose your coverage percentage. If you choose 5% for example (you will always have the choice between 1% and 20%), if you are eliminated in 25th position for example (5 seats before the awards, representing 5% of players), you pay back your buy-in. If you have a (cheaper) 1% insurance, you will need to finish 21st for a refund your buy-in. This insurance will cost you $ 20 (1% bubble + $ 1 fee).
For you make 5% as in the example above, you will need to pay 5% of your buy-in + 1% fee, i.e., 50$ + $10 $ 60 site.
You can buy your insurance before the tournament and the first 10 minutes of the tournament play.
To see the tournaments that are insured, you can visit the following page: make your hands from cash games and your tournaments with InsuredPlay!
Discuss this news on PokerCollectif forums: make your WCOOP with InsuredPlay!
BLOG COMMENTS POWERED BY DISQUS
---