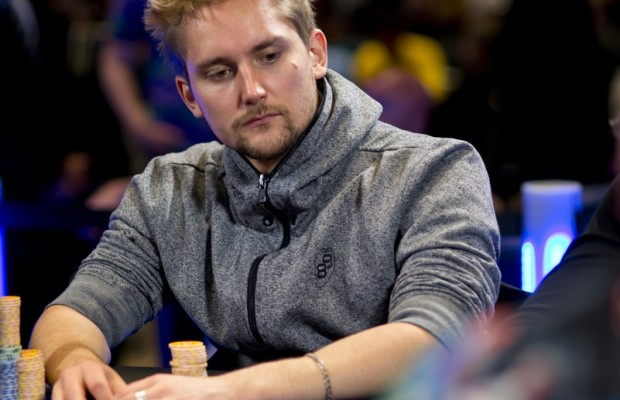 Usually, when we think about players who have won 1 M$ in no time or lost 1 M$ in a short time, we think about Isildur1, Phil Galfond, Tom Dwan, Gus Hansen (his side for a few months already, it's more often of losses than of gains) and Phil Ivey, to name a few.
But this month, it's a new name in the landscape of the poker online (at least on the prestigious list players before big gains): Niklas Heinecker "ragen70". If that name doesn't tell you anything, know that he was the winner of the GuangDong Asia Millions in June 2013 for $4.46.
This week, he won 1, 8 M$ 4856 hands and 37 sessions. At its most profitable day, he won 800 K$!
Heinecker is no stranger to the high table limits. As a reminder, here's a pot of 480 K euros played against Viktor Blom:
Concerning the other winners of the week are:
"proudlikeagoat" + 436K
Alex "IReadYrSoul" Millar + 349 K
Gus Hansen + 254K
Kyle "cottonseed1" Hendon + 223K
With regard to the less prestigious list of the players who lost the most this week, include:
"Call_911" - 815K
Viktor "Isildur1" Blom - 724K
"John R Turk"-430K
Kyle "KPR16" Fray - 302K
Ben "Bttech86" Tollerene - 225K
In the list of the biggest winners, one finds the name of Alex Millar which must almost all its gains to Isildur1. In only 40 hands, he has won 273K against Blom in the Hold'em no limit $ 400 / $800. 40 hands, 10 minutes from game and richest 273 k $!
A huge pot is played between two players who went all-in with respectively AK Blom and KK for Millar. Table JK94A gave the three of a kind to Millar and the best hand. With his trips, he won a pot of $254K.
The side of Gus Hansen, his last winnings will make him good, he who was losing almost 4 m $ in 2013 before the beginning of the month. Will he manage to complete the winning year?
Discuss this news on PokerCollectif forums: Niklas Heinecker won 1, 8 M$ in 1 week only
BLOG COMMENTS POWERED BY DISQUS
---