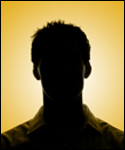 Yesterday on PokerStars high stakes tables had a new player; Isildur1 alias Viktor Bloom, who played long hours (between 12 and 14 hours). Mainly on Pot limit Omaha tables. Sometimes in $ 25 / $50, at other times in a $ 50 / $ 100 and even $ 100 / $ 200 against MrSweets28 (Phil Galfond, instructor at www.bluefirepoker.com ). Isildur1 has appeared on PokerStars tables on December 7, but yesterday was its largest session.

It is Phil Galfond, which took the best. If we did the numbers of Poker Table Rating, Isildur1 appears as one of the best friends of Galfond. 6852 hands, Galfond won $ 259,179 against Bloom.

For those interested, here is the action of the biggest pot won by Galfond:
BB = $ 200
Galfond: ~ 62K in stack
Isildur: ~ 54K in stack

Preflop, Galfond receives Ks - 7 s - Kd - 8 h and Isildur1 s 9 - Jh - 6 s - Qh.
Galfond is on the button and raise $ 600.
Isildur1 3bet $ 1800.
Galfond $ 4 - bet to 5400.
Isildur call the $ 3600

The flop Js - 7 h - 5s

Here Galfond has an overpaire with its KK more a flush draw. Isildur1 has a flush draw at 9, a gutshot with its 6-9 and top pair. Isildur1 out-of-position check to leave the floor to Galfond which has 4-bette preflop.

Galfond c - bet the flop at $ 4200.
Isildur1 relaunch at 23, $ 398 and Galfond puts the rest of his money at the center of the table. Isildur1 call the ~ $ 25,000 remaining and is underdog against the hand to Galfond, mainly because his flush draw is not good against Galfond which has the highest flush draw.

The turning point is a large brick (2 c) just like the River (5 h) and Galfond won a pot of 109K, nothing less.

On the tables of 6-max PLO $ 25 / $50, Isildur1 is winner of 191K. Is the heads up on the tables of PLO $ 100 / $ 200 against Galfond who have made it the most evil with a parte total only on these tables, 193K.

To date, Isildur1 is losing 93K on PokerStars, since 3 days it plays on this site. Will it still play MrSweets28? The future will tell us.

In closing, I followed a few hours Isildur1 tables and meanwhile, Isildur1 was sitting on a single table Hold'em heads-up ' em without limits and nobody has dared to play it. Its PTR indicates that he played only 47 hands Hold'em.
Discuss this article on the forums of PokerCollectif: Isildur1 against MrSweets28 on PokerStars.
BLOG COMMENTS POWERED BY DISQUS
---