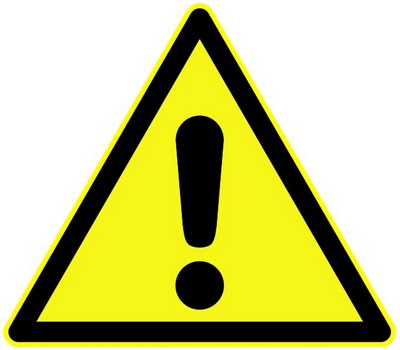 Notes: As some do not like reading long text, I put green network names that PokerCollectif considers as safe; Yellow people who are considered to be safe but that it is better to follow the situation. Finally, in red, you will find networks where we advise to withdraw your funds as quickly as possible. So just to go at the bottom of this text to verify the code of color of each of the networks.
With the seizure by the FBI to PokerStars.com and FullTiltPoker.com, AbsolutePoker.com and UltimateBet.com, this is probably the question I'm getting most ask for 48 hours. Although PokerCollectif sincerely believes that your funds are safe at PokerStars and FullTilt Poker (it's probably a different story for Absolute Poker and Ultimate Bet), several players have preferred to withdraw and ask themselves today on what poker site online they should turn.
Several options are available to you and many sites remain extremely safe for the players. This is particularly the case for European online games sites that have met the American (among others the UIGEA). Many companies, listed on the stock exchange, are very safe and offer the poker online legally, without violating U.S. laws.  

For the moment, PartyPoker and the IPoker network are two choices with the most traffic.

PartyPoker offers a bonus of $ 500 and a VIP club that raises up to 50% rakeback when you are able to wait the Palladium Elite level. Other players will receive between 8% and 30% depending on their level (no rakeback for the Bronze level: you can still receive 4% cashback). To take advantage of this offer, simply click here:
PartyPoker - $ 500 bonus of welcome to new players and access to the VIP club
You can also use the "PCOLLECTIF" bonus code when registering.

On the side ofiPoker, PokerCollectif has several offers and you can contact us directly to inquire of the best choice for you. Just click the following link for more details:
Contact us to learn more on the IPoker network
The Ongame network also has a decent and just as traffic IPoker, we invite you to contact us for more details by clicking the following link:
Contact us to learn more on the Ongame network

The 888 network is also a good choice, but there are definitely fewer players on this network and higher limits players or players who multitablent highly likely will probably have to complete this choice with another game site.
Contact us to learn more about network 888Poker
The Entraction network is in the same boat as the 888 network: a good choice, but a restricted traffic. You can enjoy an offer of rakeback at Noxwin Poker, a website for the Entraction Network, by clicking the following link:
Contact us to learn more about network 888Poker

The BossMedia network is also a good choice for francophones hors-Canada. However, this network is no longer available to Canadians for several months since they now offer their platform via Loto-Quebec gaming site. Quebec players can play on the platform of Loto-Québec, EspaceJeux.

PokerCollectif recommends to be cautious towards the following networks:
Merge Poker Network (CarbonPoker & cie)
Bodog
Cake Poker Network (CakePoker & cie)
Everleaf Network
Microgaming
Although these networks have not been covered by the American Government, we recommend that you remain cautious towards these networks that still accept US players. Although the Microgaming network does not accept the Americans, we advise you to be careful with this network: they have proven on two occasions in the past that they care very little security of funds of players also adopt a policy of 'letting go' against the sites of the network and several sites have in the past, close their door without that players can review their fonds.r cautious towards these networks that still accept US players.
PokerCollectif also recommends to withdraw your funds on the Cereus (Absolute Poker & Ultimate Bet) network sites as soon as possible. We do not consider these as safe sites.
Networks and appropriate color code (Green = safe;) Yellow = safe, but it is better to follow the situation; Red = unsafe: remove your funds now). The order of the networks is based on the number of players at tables, 17 April at 3 pm:
PokerStars
FullTilt Poker
PartyGaming (PartyPoker)
iPoker
Ongame
Cereus Network (Absolute Poker & Ultimate Bet)
888
Entraction
MicroGaming
BossMedia/International
Merge
EverestPoker
Bodog
PKR
CakePoker Network
Everleaf
EspaceJeux
You can ask your questions or discuss this ranking by clicking on the following link: recommendation for poker online - where can I play in safety?

BLOG COMMENTS POWERED BY DISQUS
---