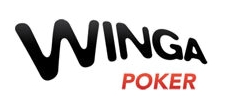 Hard to believe in also saturated medium, but this is the case. Emmanuel Andrade, general manager of the company, explains: "We believe having gathered all the ingredients necessary to achieve our goals in the long term and impose on us, in the coming years, as a key player in online gaming".

Winga is the entity of igaming, an Italian group very important in the mobile world. The company is present in 57 countries and 5 continents and button more than 2 billion customers.

Their intention is to become the leader of the game online on phone (device) mobile.
The challenge is daunting, and the leaders of Winga are aware: "today, all the operators, without exception, are losing money. "Those who will emerge, and I do not see 20, will be those who have the financial ability to lose a lot during dozens of months, while continuing to recruit, retain and optimize their bases of players". "It is all same dte optimistic:" the revision of the law in December will perhaps give us new indications "on the future of the french market".

Their goal is to focus on important details such as reliability, security, customer service, game on offer, payments, bonuses. They will also want to have the rakes lowest when it will be possible. They add: "Unlike the vast majority of operators, we take no commissions on the movement of money from our players (deposits and withdrawals)".

In the coming months, Winga poker will be present on iPhone and Android in addition to sports betting. Winga hopes to become the operator of poker the most viewed and the most complete of all.
The weeks and months to come will be extremely crucial for Winga! Let's see what the future holds for them.

Discuss this news on PokerCollectif forums: Online Poker: Winga Poker, new player
BLOG COMMENTS POWERED BY DISQUS
---