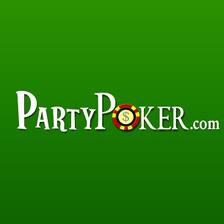 Surprise for high limits at PartyPoker players.
PartyPoker has decided to withdraw its "Highstakes" tables due to loss of traffic.
Recently, PartyPoker accused the PokerStars Zoom to explain its loss of traffic. To remedy the situation, PartyPoker has decided to withdraw its tables referred to as high limits, i.e. tables that have over $ 5 blinds / $ 10 tables of Hold'em no limit and Pot Limit Hold em and tables with blinds over $ 30 / $ 60 for fixed limit tables.
In the words of the company, this change will be best for 'economy of the game' and for the interest of the players. According to the words of the company, this new policy will ensure to increase the action on the tables of the lower limits.
This decision is not well regarded by all players and the opinions on the subject are fairly shared.
Hand, some say that it is a good thing and that this will increase the action of tables $ 5 / $ 10 and bad highstakes players can play longer (it's longer losing $ 100,000 in No Limit $ 1000 No Limit $ 5000 in) but other players say rather than regular of these high limits will simply migrate to other sites like PokerStars. Who is right?
This policy is good for the economy of players on PartyPoker or not a bad decision that will ensure that the highest limits players will leave PartyPoker?
PartyPoker has experienced a drastic reduction in traffic for the past 12 months. When Bwin players will migrate on Party later this year, it is expected that PartyPoker traffic increases 20% approximately. Hope that this is the case.
Today. traffic is slightly lower than a year ago, before its merger with Bwin.
PartyPoker has other projects
PartyPoker has announced its intention to present a version that it calls "fast-fold poker" to counter this decline in traffic and to follow this fashion that begins to settle.
It also intends to implement the "social gaming" (by creating an alliance with Google) on its software as well as parallel, downloadable applications on his smart phone.
In this regard, Jim Ryan commented: "we think that it is only a matter of time before the game real money and social gaming don't meet. This represents a major opportunity for bwin.party and we already have a large number of ongoing initiatives in this area".
It should be noted that the team is currently working on the development of a mobile application of their online poker room. Bwin already possessed such technology. Jim Ryan commented: "We hope to win in competitiveness this year thanks to economies of scale and the increased flexibility that will result from the integration and migration of our main products on a single platform." While integration projects are completed, we focus more resources to innovation, which includes the development of a mobile gaming platform".
He continued for another upcoming new from Bwin.Party, i.e. the quick tables-style Zoom Poker at PokerStars and Rush Poker at Full Tilt Poker: "I can tell you that Rush Poker is under development. It is coming soon. No specific date has been advanced for the launch of this product, which has yet to find a name".
PartyPoker also has plans to launch an online poker room in Nevada early in the year 2013, hoping to go for a new customer in the United States.
Discuss this news on PokerCollectif forums: PartyPoker removes its tables high limits
BLOG COMMENTS POWERED BY DISQUS
---