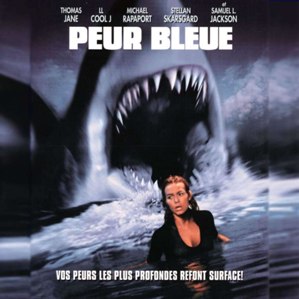 In his last post published on its Internet site
, Phil Galfond expresses a this problem on PokerStars tables to the limits to which it plays.
The problem is certainly present at other limits, some more low, but most present on tables $ 5 / $ 10 and more.
One speaks here, in clear terms, the "bumhunter" and the action at the tables.
Take a simple example: tables heads-up $ 5 / $ 10 on PokerStars (and other sites) surely, there are 50 players sitting at a table waiting to have action. Action, here means "a fish" or, a recreational player. If a regular attempts to take the free seat to challenge one another regularly, the player who had been waiting for 1 hour will be the reflex to sitout. The regulars are unwilling to play the other regulars.
The same thing is present on the tables $ 25 / $ 50 6 - Max. A fish sit at a table and he is quickly invaded by regular. Once the fish has lost his stack and it leaves the table, the 5 players sitout and leave the table.
Other practice unethical; the fact of using the 6 - max table heads up tables. Phil gives the example of a moment where he sat on a table of 6 - max against a regular and a fish and that he was told by the regular: "heads up please" to induce him to leave.
This scourge according to him, it gives suggestions. For example, it is against sites that compile the statistics of players from cash games as PTR. One, bad players feel (when they are aware of this tool) embarrassed to publicly display their statistics and two, one who will have very good results will have no action or little action to the heads up tables.
Phil suggests that PokerStars (even if it is agreed that this solution will not appeal to all) only once per month or once per two months, you can change the name that appears at our table. Of course, this name will not affect our account name. For money transfers, this will be the name of the account that will appear and the present name to the table. One drawback to this is that the "railbirds" (players who follow the action without participate) would lose their fun to watch.
Another suggestion; tables anonymous to preserve the identity of the players. On the other hand, this practice could encourage collusion, but with a safe site and if people have confidence in their method of monitoring of the site, it could be possible.
According to him, the poker should be a pleasant experience both for the amateur than the regular player. If an amateur player joins a table with $ 1000, loses his stack and tries to continue with $ 350 and that all players sitout because it isn't full stack and the recreational player who just lost a buy-in can no longer continue to play, it is clear that it will frustrate him (and by extension, do not encourage him to continue to play poker).
Other solutions like the fact of being blocked at a table 30 minutes could be envisaged.
For now, each player heads up has the right to join as a single free table at a time. On the other hand, if he sees a bad player join a free table, he can leave his table and join the fish on another table. On the other hand, it was nailed to his table for 30 minutes and was forced to play against people who sit at his table, another dynamic would be created.
Playing against other regular is also excellent for working his poker, learn about the game, getting better. Regular players who play against anyone one way or another should be rewarding because they encourage action.
Another system of the 'King of the Hill' kind could be established. It would be a reward system for players of heads up, kinda like the "Battle of the planets". The player heads up of each boundary having accumulated the most points (having played against winning players that allow us to accumulate more points) won a scholarship at the end of the week.
Other suggestions from Phil are present on its site which the link has been given above.
To discuss this article, visit the thread created for this purpose:
Phil Galfond dissatisfied with the attitude of the players highstakes
BLOG COMMENTS POWERED BY DISQUS
---