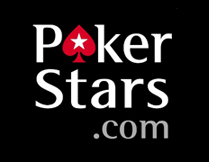 Another good news for poker online. The consequences are not huge to begin with, but it could be the beginning of something bigger.
PokerStars launched last week a Facebook application in beta.With the application, you can access tables in play money only (unfortunately, but there is no indication that it will not change). There are also other interesting features for recreational players.
The new features have already been the idea of other poker rooms in the past as Winamax and Zokay. These features are primarily for recreational players. For example, players have the opportunity to achieve a number of challenges and accumulate experience points. This formula already experienced by Winamax appears to be a winner. Several amateur players and recreational finds it entertaining.
For the moment, PokerStars has launched this application in beta, that is in test version, and did not advertising to talk about.
What is the future of this application? What is it will make competition to Zynga which has future plans to launch real money poker?
So in summary, the application is developed in flash and will offer new features specific for games on social networks as experience points, the challenges, the challenge or virtual products. Classic features such as tables of cash game, SNG, tournaments in NLHE and PLO or ZOOM recently, Poker will be retained.

Following this news, Eric Hollreiser, Director of communications at PokerStars said: "we just start in phase Beta because we want before all test it and make sure that the version is stable and in line with the high-quality of products PokerStars. There is still much work to do, and as the phase Beta has just begun, we will accept new participants as soon as we are able".
Discuss this news on PokerCollectif forums: PokerStars launches a new application on Facebook
BLOG COMMENTS POWERED BY DISQUS
---