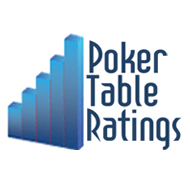 This week, PokerCollectif spoke you that PokerStars launched war on the site of dataming, PokerTableRatings.
This is Lee Jones who announced it on Twoplustwo Monday forums. In his words (translation): "we told them to stop infringing the right to intellectual property and violate the terms and conditions of the software of PokerStars. We currently have several lawyers who work on this case and other legal actions will follow."
Shortly after, PTR has reacts! Probably they wanted to extinguish the fire as soon as possible to bury the story.An official communiqué was issued on the PTR site to make official the new.
Here is an excerpt from the blog of PTR:
"Steps recently taken by Pokerstars have led us to remove all profiles of its players in the database of PTR. The current management of PTR is in place for less than a year, but since the first day, we tried to find compromises and develop positive relationships with online poker rooms to improve the community as a whole.
We will fully comply with the formal notice of Pokerstars even if we do not at all believe being a nuisance to the community of players. Month after month, we continue to search and detect robots (bots) which strings are real nuisances for the players. We also transmit this information to all who care about the integrity of the game. Over time, our business has helped to reveal the talent of some players, become since promoted celebrities. "Finally, we brought players a public forum, on which they can show their impressive wins or losses steep and if draw so the sympathy of the greatest number".
When you do a search on PTR now a player playing on PokerStars, you will see the instructions: "If you want your statistics to be made public, please contact PokerStars support". Obviously, what interest would have a player to take this step? Say that it will not be something very popular among poker players, to expose their statistics to the big day (except for the staking of course). But from a democratic point of view, we are in agreement with Lee Jones who recently stated that each player has the freedom to make its statistics if desired.
In another article, PTR considers the option of several modifications to its site. Obviously, (these are their words), these changes will not be able to be done in an evening, but a re-questioning of the site and the presentation that PTR should have is underway. Probably that PTR will bring more details on this subject soon.
PokerCollectif will keep you abreast of these changes when they will be made public.
In the meantime, you can discuss this article on our forums: PokerTableRatings blocks PokerStars players stats
BLOG COMMENTS POWERED BY DISQUS
---